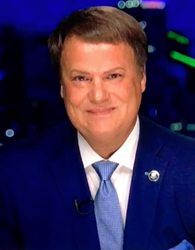 "If Tax Reform 2.0 fails to secure the Section 174 credits beyond 2022, companies will face higher investment costs and be less incentivized to invest in U.S."
WEST PALM BEACH, Fla. (PRWEB) July 27, 2018
House Ways and Means Committee Chairman Kevin Brady (R-TX) released on Tuesday an outline of Tax Reform 2.0 to House members. The outline is a "listening session framework" that lawmakers will use to engage additional House Members and constituents back home. Brady will move forward with the package following the August recess with a committee vote.
Tax Reform 2.0 stands to grow the already significant success of the Tax Cuts and Jobs Act by making permanent the middle-class and small business tax cuts, as well as fostering innovation by allowing new businesses to write off more of their initial start-up costs and removing barriers to growth. The bill will enable "brand-new" businesses to enter the market in the spirit of innovation.
Critical to this is a fix to Tax Reform 1.0, which eliminates the Research and Development Tax Credit (R&D Tax Credit) in 2022. "The initial reforms to tax policy provide incentives for companies to invest more in research and development at home in United States as immediate deductions are far more valuable than capitalized deductions," stated national tax policy expert and CEO of Engineered Tax Services, Inc., Julio Gonzalez. "Amortization will significantly dilute the already low incentives to conduct research and development in the United States," he continued.
Innovation is a critical enabler to economy prosperity at home and economic leadership abroad, and the United States lags far behind its international trade partners with respect to R&D tax incentives. R&D incentives in the United States range between five to seven percent. Competing R&D tax incentives range from 30 to 40 percent in Mexico, Ireland, France, and Japan to 50 percent in Italy. The country's largest competitors in the United Kingdom, India and China offer "Super Deductions" of up to 225 percent.
"If Tax Reform 2.0 fails to secure the Section 174 credits beyond 2022, companies will face higher investment costs and be less incentivized to invest in U.S.-based research and development. It would likely also drive companies to move their research and development activities outside of the United States to countries with more favorable tax environments," remarked Gonzalez. "This would negatively impact workforce development and stifle the unprecedented economic growth the country has seen under the Trump Administration," he added.
Julio Gonzalez is available for comment and interview. Please contact Tori Bentkover at tbentkover@rasky.com.
About Engineered Tax Services, Inc. - Engineered Tax Services, Inc. (ETS) is a licensed engineering firm that focuses on federal, state, and local tax benefits. Founder and CEO, Julio Gonzalez, is an expert in tax reform whose strong presence is helping define the nation's current tax laws. Under Gonzalez's guidance and true insight into how the industry is shaping, Engineered Tax Services is one of the largest, fastest growing, and most innovative engineering, energy, and specialty tax credit services firms in the country. For more information, visit https://engineeredtaxservices.com.