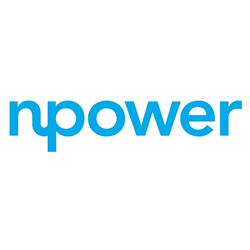 "This partnership will help NPower alumni and recent graduates gain more hands-on experience and exposure for their newly acquired technology skills," ~ Kim Mitchell, VP with NPower
NEW YORK (PRWEB) March 08, 2021
The national tech training nonprofit, NPower, and ConSol USA, Inc, have announced a strategic partnership that will bring more diversity and equity to the tech sector, while also empowering young adults and military veterans from underserved communities.
Under the partnership, ConSol USA will hire graduates from NPower's tech training program, support the individuals with advanced skills development, and match them with outsourced, full-time technology roles with top tier corporate clients.
Kim Mitchell, Vice President of Program Strategy for NPower, says this unique partnership will immediately help graduates apply their raw skills in professional tech positions.
"This partnership will help NPower alumni and recent graduates gain more hands-on experience and exposure for their newly acquired technology skills," said Mitchell. "These types of partnerships are important for NPower and our students since they offer alternative career and upskilling opportunities that will accelerate the career success of our students".
The CEO of ConSol USA, Robert Tibbs, says "This partnership will allow ConSol to hire significant numbers of diverse talent to support our "smart-sourcing" model, which provides tech outsourcing to major corporations. It removes the training and management experience barriers for corporations, by providing a service delivery partner with scale, operational excellence, and impact."
"The partnership with NPower will bring jobs back to our communities," said Tibbs. "Even more important, these new job opportunities will uplift young adults, people of color, veterans, and women who are ready to start long-term careers in technology."
NPower and ConSol USA share a common mission to create an equitable future of work by supplying a diversified workforce to the technology industry and increase upward career mobility for overlooked talent.
How Partnership Works with NPower and ConSol USA
NPower will become a key, principal talent partner for ConSol USA, creating employment opportunities for young adults and veterans who have the digital skills needed for the thriving tech sector.
ConSol USA will hire a minimum of 75 graduates from NPower's suite of tech training programs in 2021. Starting next year, ConSol will double the number of hires from 75 to 150.
ConSol USA will also become a Department of Labor apprenticeship partner. NPower graduates who secure an apprenticeship position will have the opportunity to receive a valuable DOL IT Generalist or Cybersecurity credential.
About NPower
NPower is a national nonprofit, rooted in community, that is committed to advancing race and gender equity in the tech industry. Through skills training, real world experience, support and mentorship, NPower graduates launch burgeoning careers and a pathway to financial freedom for themselves and their families. Students who enter their free, six-month program, earn industry-recognized certifications and graduate with the competencies of an IT professional with one to two years of experience. NPower's free tech training programs operate virtually, but have a footprint in Brooklyn, Harlem, Baltimore, Jersey City, Newark, Detroit, Dallas, St. Louis and San Jose. Learn more at https://www.npower.org/
About ConSol USA
ConSol USA is a minority-founded corporation whose mission is to diversify the tech sector by tapping into traditionally overlooked communities. ConSol USA works with leading national organizations to build an ecosystem that creates sustainable careers for veterans, women and young adults from underserved communities. To learn more about ConSol USA, visit https://consol-usa.com/
Media Contact:
Mark Macias
mmm@maciaspr.com
646-770-0541