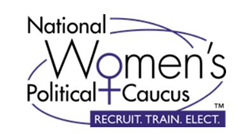 WASHINGTON (PRWEB) June 06, 2019
Last week, Missouri was set to become the first state without a single abortion clinic until a St. Louis judge blocked the closing of the clinic. The National Women's Political Caucus (NWPC) is taking to the streets of St. Louis, Missouri to protest these attacks on reproductive freedom. Missouri still only has one clinic and we will gather to amplify women's voices and protect access to legal and safe abortions.
From July 19th to the 21st the Caucus is hosting its 24th Biennial Convention in St. Louis, which will include an outdoor protest, as well as luncheons and receptions honoring pro-choice women elected officials and candidates.
While Missouri and other states represent a terrifying turn of action, Roe v. Wade remains the law of the land and NWPC stands steadfastly by a women's right to choose. "Since 1971, the NWPC has worked to recruit, train, and elect pro-choice women to political office because a woman's right to choose is essential to a healthy and equal society," said Donna Lent, National President, NWPC.
"We welcome everyone to join us in Missouri this July," continued Lent. "The Convention provides a unique opportunity to galvanize support for choice and equality. The time is now to join forces and show the power of women to create equality for all by focusing on reproductive freedom and rights."
The NWPC will also host a candidate training session during their time in St. Louis to support pro-choice women who are interested in running for office at the local, state, and national level. "We need more women at the table," said Cathy Allen, Vice-President of Education and Training, NWPC. "By giving women the tools they need to run for office and win, we will be better equipped to ensure a woman's right to choose across the country." To learn more about the convention and NWPC visit http://www.nwpc.org.
The NWPC, founded in 1971, was the first national, multi-partisan, grassroots membership organization dedicated to identifying, recruiting, training and supporting women candidates for elected and appointed office.
To interview President Donna Lent, contact Deidre Malone at dmalone@nwpc.org or 202.785.1100