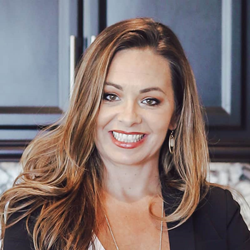 Our clients' success is our success, and Side's pathbreaking marketing, technology, administrative, and legal services will bolster our mission to provide goal-oriented yet compassionate real estate experiences
TEMECULA VALLEY, Calif. (PRWEB) May 25, 2021
Leah Lord announced the launch of Lodestone Real Estate and its partnership with Side, the only real estate technology company that exclusively partners with high-performing agents, teams, and independent brokerages to transform them into market-leading boutique brands and businesses. The alliance will ensure that Lodestone Real Estate, whose agents are determined to ensure a transparent and seamless real estate experience, is powered by the industry's most advanced platform.
Lord has been putting her deep local knowledge and passion for real estate to work for her clients in southwest Riverside County since 2007, and she ranks in the top 10% of agents in the industry. Lord specializes in listings and is highly referred for her expertise. Her extensive experience includes a background in the REO and short sale side of the industry, which exposed her to all aspects of the business.
At Lodestone Real Estate, Lord is cultivating a team that shares her commitment to clients and takes a personalized, next-level approach to real estate. She has based her company on creating culture, building relationships, and going the extra mile. The agents at Lodestone Real Estate bring comprehensive industry expertise to all transactions, including horse properties, luxury homes, and relocations; and they are especially passionate about senior communities and first-time buyers.
Partnering with Side will ensure Lodestone Real Estate remains on the cutting edge of the evolving real estate market while continuing to deliver premium services to its clients. Side works behind the scenes, supporting Lodestone Real Estate with a one-of-a-kind brokerage platform that includes proprietary technology, transaction management, branding and marketing services, public relations, legal support, lead generation, vendor management, infrastructure solutions, and more. Additionally, Lodestone Real Estate will join an exclusive group of Side partners, tapping into an expansive network from coast to coast.
"Buying or selling a home is one of life's most important decisions, and we are experts in our field," said Lord. "Our clients' success is our success, and Side's pathbreaking marketing, technology, administrative, and legal services will bolster our mission to provide goal-oriented yet compassionate real estate experiences by treating our clients the way we treat our families."
Side is led by experienced industry professionals and world-class engineers who develop technology designed to improve agent productivity and enhance the client experience. Based on its belief that homeownership is a fundamental human right, Side is on a mission to improve the public good by providing top-performing real estate agents, teams, and indie brokerages with the best system, support, service, experience, and results.
About Lodestone Real Estate
Lodestone Real Estate's motto is "Some build relationships; we build family." Its expert agents are highly referred and dedicated to delivering personalized, next-level service. With comprehensive industry expertise in all transactions, including listings, horse properties, and senior communities, the team can handle any real estate need. Its mission is to ensure that the process is as enjoyable and seamless as possible. Lodestone Real Estate is headquartered in Murrieta and serves southwest Riverside County. To learn more, visit http://www.lodestoneca.com.
About Side
Side transforms high-performing agents, teams, and independent brokerages into successful businesses and boutique brands that are 100% agent-owned. Side exclusively partners with the best agents, empowering them with proprietary technology and a premier support team so they can be more productive, grow their business, and focus on serving their clients. Side is headquartered in San Francisco. For more information, visit http://www.sideinc.com.