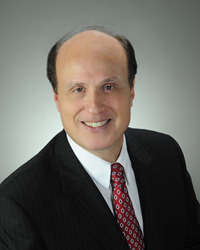 AUSTIN, Texas (PRWEB) October 11, 2018
Longtime Houston Family Law Attorney Michael Hiller has opened a second office in Austin Texas. Hiller is board certified in Family Law by the Texas Board of Legal Specialization. He has expanded his practice to include the Austin area with a new Austin location at 1717 West 6th Street Suite 315. While he has opened a second office in Austin, his Houston office continues to help family law clients in the Greater Houston area.
Michael Hiller has been practicing law in Texas since 1989. In addition to his board certification, he is a Fellow in the National Association of Distinguished Counsel, an honor given to less than 1% of practicing attorneys in the United States.
Michael Hiller is an innovative family law attorney, and his practice ranges from divorce prevention to divorce and child custody trials. He supports collaborative divorce as a better way to divorce, as well as "New Ways for Families" to help parents to co-parent. Both are designed to save courts time, to save parents money, and to protect children as families re-organize. He is also a successful mediator with 28 years of experience. Michael also pioneered "Reconciliation Law", which uses various aspects of family law to help couples keep their marriage together if the client wants that.
"We are excited to bring our philosophies and practices in family law to the Austin area," said Michael Hiller, "This is one of the great cities in Texas and a city that has a reputation for breaking the mold and trying to find a better way. Our legal practice has always been on the cutting edge of family law in helping our divorce clients end their marriage without all the fighting. While we think that there are better ways of handling cases, there are many times when a client needs a lawyer who can succeed in court. We always fight for our clients, whether in or out of court."
To learn more about the Hiller Law Firm visit http://www.hillerlaw.com.
Austin 512-617-3977
Houston 713-784-9500