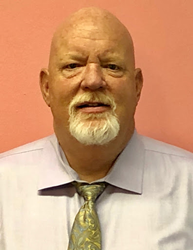 "Dan being a top-ranked agent and joining our team, is a testament that we are on the right path. We're creating a new category in real estate - a place to go for both real estate investors and agents alike," Kevin Ortner, CEO of Renters Warehouse
EDEN PRAIRIE, Minn. (PRWEB) September 04, 2019
Renters Warehouse, America's leading real estate investment services company, is thrilled to announce that nationally recognized Kansas City real estate agent and investor Dan Reedy has joined the Renters Warehouse team as a Real Estate Investment Advisor.
Being nationally ranked by Zillow and the Wall Street Journal, Reedy ranked number one in Missouri by the Wall Street Journal for Individual Agent Transactions in their 2018 "Top 1000" list. He comes to Renters Warehouse with over 15 years of experience in real estate
"We have built our business with an emphasis on providing the best tools, training, and technology available for real estate agents who want to focus their business on serving real estate investors," said Kevin Ortner, CEO of Renters Warehouse. "Dan being a top-ranked agent and joining our team, is a testament that we are on the right path. We're creating a new category in real estate - a place to go for both real estate investors and agents alike."
As a Real Estate Investment Advisor, Reedy will be helping Renters Warehouse further break into the Kansas City, Missouri market. Currently, Kansas City is a hotbed for investors, with people from all over the world purchasing investment properties largely thanks to the stable market, affordable real estate, and a great return on investments.
"I am very excited to enter into this new relationship with Renters Warehouse as I have been following their progress and believe they will be the premier contact point for investors of any size due to their long-term vision, technology and their philosophy of partnering with clients for their long-term success," shared Reedy. "In my opinion, the 22,000 doors they currently have under management nationally is just the tip of the iceberg. I see Renters Warehouse dominating the real estate investment and property management market on a national level."
With home prices steadily increasing, up about 7% from last year, Kansas City continues to be one of the most affordable housing markets in the country for homeowners and investors alike.
For the long-term investor, stable and increasing home values are great, but also, Kansas City rental rates are steadily growing too, maximizing income potential. The rental market has increased by 23% since 2012 compared to a 17% national average.
Reedy has concentrated his efforts in the single-family rental industry for the last 15 years in Kansas City and has been able to assist and mentor first-time investors with smaller budgets as they grow their portfolio over time. On the flipside, Reedy has sold large institutional investors hundreds of homes a year.
"The future is bright in Kansas City, and it's going to be that way for a long time," Reedy added. He noted that in 2017, a survey by WalletHub found that the Kansas City real estate market ranks 18 out of 300 of the fastest-growing cities in the US.
Reedy joins Renters Warehouse following one of its largest announcements yet - the launch of the first fully integrated real estate investment platform for single-family rentals, complete with MLS® integration. Backed by unparalleled technology, real estate investors can now use Renters Warehouse's investment platform to buy and sell single-family rental properties with ease. Earlier this month, the company was named to the prestigious Inc. 5000 list of fastest- growing private companies for the tenth consecutive year.
Research and buy your next investment today at http://www.renterswarehouse.com.
About Renters Warehouse
Renters Warehouse is America's leading real estate investment services company and one of the fastest growing and highest reviewed residential property management companies in America. Under the leadership of CEO Kevin Ortner, it is the only property management company focused on single-family rentals to be rated by Morningstar Credit Ratings. In addition to its national investor marketplace dedicated to the buying and selling of investment properties, Renters Warehouse manages more than $3 billion in residential real estate, servicing over 14,000+ investors and 22,000+ residential homes across 42 markets. It is a ten-time honoree of the prestigious Inc. 500|5000 list of the fastest growing privately held companies in America and has been awarded 22 Business Stevie Awards both internationally and stateside. To learn more about Renters Warehouse, visit http://www.renterswarehouse.com.