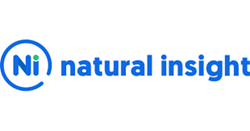 "It's exciting to be a part of retail's transformation and to provide our clients with the tools they need to effectively manage staff and deliver exceptional customer experiences." - Stefan Midford, founder and CEO, Natural Insight
STERLING, Va. (PRWEB) November 06, 2018
Natural Insight, a leading provider of a cloud-based advanced retail execution and workforce management platform, today announced that its founder and CEO, Stefan Midford, has been recognized with CEO Report's 2018 Mid-Atlantic Innovator & Entrepreneur award. The prestigious award recognizes the top CEOs whose irrepressible spirit has driven them and their teams to create new, innovative products and services.
"It's an honor to be recognized by CEO Report for doing what I truly love," said Stefan Midford, founder and CEO of Natural Insight. "Traditional retail is experiencing technology innovation at a pace that's never happened before. It's exciting to be a part of retail's transformation and to provide our clients with the tools they need to effectively manage staff and deliver exceptional customer experiences."
Dedicated to solving challenges and developing solutions related to retail execution, field management, and on-demand workforces, Midford founded Natural Insight in 2008 to improve the connection between employers and employees through advanced technology. Since its launch, Natural Insight has expanded its customer base to retailers, brands, CPG companies, and merchandising and retail marketing agencies around the world. With a focus on ensuring all clients possess the advanced mobile technology needed to improve retail operational efficiency while providing workers with the tools to excel and adapt in a rapidly changing environment, Midford continues to enhance the Natural Insight platform and its growing number of features and flagship applications today. A serial entrepreneur and innovator, Midford recently launched Natural Insight's sister brand, Capango, a mobile-first retail job matching platform that connects job seekers to rewarding opportunities without resumes.
"We're pleased to feature the innovators and entrepreneurs that take the great risks and drive vibrancy in their local economies," said James McDonald, president and CEO of CEO Report.
The 2018 Mid-Atlantic Innovator & Entrepreneur award winners will be honored at a high-energy reception at the Downtown Club in Philadelphia on February 21, 2019. To see the full list of 2018 winners, visit https://www.ceoreport.com/ceoreport-announces-the-2018-mid-atlantic-innovatorsandentrepreneurs/.
About Natural Insight
Founded in 2008, Natural Insight provides a cloud-based advanced retail execution and workforce management platform for consumer brands, retailers and merchandising and marketing agencies. With Natural Insight, all players across the retail ecosystem are empowered to improve in-store experience, grow sales, increase ROI of distributed workforce and capture and report on field data to power continuous improvement. Natural Insight is headquartered in Sterling, Va., with multiple international offices. To learn more about Natural Insight, visit https://www.naturalinsight.com/ and follow on Twitter @naturalinsight.
About CEO Report
CEO Report's mission is to connect, inform, and inspire the business community through its magazine, website, connections at C-level events and the CEO Report Network.