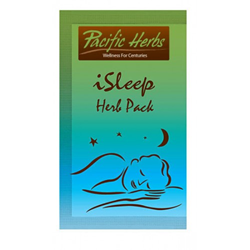 Los Angeles, CA (PRWEB) May 20, 2014
New GREEN packets and pouches from Pacific Herbs are the first in North America to bring concentrated herbal granule technology of Traditional Chinese herbs to the West. The new stay-fresh, potent packets allow herbal supplements to be packed without fillers or unnecessary binders, dyes and chemicals. This state-of-the-art packaging is the first to be available in the U.S., although used in Asia for several years. "Consumers are finally catching on to the fact that up to 50% of their dietary supplements, including most herbal products are actually inert fillers with no value. In fact, many of these fillers may actually be damaging the lining of the small intestines," says Cathy Margolin, President and founder of Pacific Herbs. Magnesium stearate and other unnecessary dyes and de-clumping excipients are not what the consumer is expecting when buying supplements today.
Packet technology, developed in Asia over 20 years ago allows for herbs to be cooked and dried into granules. Granules packed in pouches can stay fresh and potent for years without unnecessary chemical fillers or binders. Consumers get more herbal remedy value for their dollar than with a capsule or tablet product. It is for this same reason that herbal product companies throughout Asia are using pouches for all their herbal supplements. This new packaging preserves freshness and potency for longer, offers a higher percent of herbal extract, and offers a simpler way to take and store herbs.
Pacific Herbs has worked to bring this environmentally conscious and economical packaging to the market for several years. But, assuring only thoroughly tested concentrated herbal extracts are placed into their packets is their first priority. Pacific Herbs herbal remedies meet strict herbal testing regulations of countries like Germany, Japan and Australia whose regulatory agencies far exceed current Good Manufacturing Processing (cGMP) guidelines. All Pacific Herbs products meet International Standard Organization (ISO) regulations used by the European Union, Taiwan and Japan.
Currently the Pacific Herbs product line include products for menopause relief, libido boosting for men and women, natural remedies for sleep, and a non-addicting pain relief remedy with documented research proving its effectiveness and used for years throughout Asia. Currently, their most popular two products are the iSleep Herb Pack provides a natural remedy for sleep and the Menopause Relief Herb Pack. For more info on PMS natural remedies, please click on menopause natural treatment.
One customer, Karla, says, "I have used this for two weeks and so far it has made a huge difference. For years I have had a sleeping disorder, it runs in my family and I hate taking meds cause I don't feel I've really slept just was knocked.This a great product. I just ordered more packets along with the Skinny Boost which I'm looking forward to trying." For more information on this, please click here for natural remedies for sleep.
Packets can be easily dissolved right in the mouth or with a little bit of warm water for easy and effective ingestion. Pacific Herbs pouches of highly concentrated herbal granules are easy and convenient to use. They provide just the right amount of product, generally a 30 day supply, while reducing carbon footprints due to minimal packaging. With new environmentally conscious packaging, Pacific Herbs is bringing green technology and highly effective and efficacious Traditional Chinese herbs to the dietary supplement world.
For more information or to shop Pacific Herbs products today, visit http://www.PacHerbs.com or email info(at)PacHerbs(dot)com.
Cathy Morgolin
Pacific Herbs
(877) 818-9990
http://www.pacherbs.com/