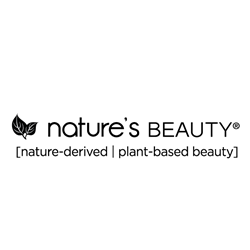 CALABASAS, Calif. (PRWEB) April 08, 2021
Nature's Beauty, a clean, vegan line of bath and body care, announces the launch of three, aromatic-experience collections that focus on sleep, detox and stress relief.
The largest product expansion for the five-year-old brand to-date, Nature's Beauty has long featured plant-based and time-tested ingredients that are clean and cruelty-free. Purposefully crafted, these new collections target specific needs, transform mood, and invigorate the body. All new product formulations comply with clean beauty standards from some of the top beauty retailers in the country in an effort to offer solution-oriented body products at an affordable and accessible price point.
The three collections offer a range of cleansing, exfoliating, and moisturizing products priced from $8.99 to $13.99. Available now in-stores nationwide at Walgreens, Walgreens.com, and online at NaturesBeautyBrands.com, collections include:
Stress Relief features an array of products that combine antioxidant rich elderberry extract and eucalyptus oil with the clarifying aroma of spearmint and bergamot citrus. The collection features shea butter, avocado oil and sweet almond oil to help nourish, protect and repair dry skin. The Stress Relief Collection includes:

Elderberry Eucalyptus Stress Relief Body Scrub, Elderberry Eucalyptus Bath & Body Wash, and Elderberry Eucalyptus Stress Relief Body Butter
Detox is infused with orange and ginger extract to purify and improve skin tone and texture with notes of citrus and woody patchouli to revitalize the senses. Sunflower, almond and avocado oil nourish and moisturize skin for a healthy glow. The Detox Collection includes:

Orange Ginger Detox Bath Bombs, Orange Ginger Body Scrub, Orange Ginger Bath & Body Wash, and Orange Ginger Detox Body Lotion
Sleep combines the calming benefits of lavender and chamomile with the comforting aroma of powdery vanilla and orange citrus for a 5-piece collection that includes everything to help prepare for a restful night. Key ingredients include jojoba, coconut, and moringa seed oil to intensely nourish and moisturize dry skin. The Sleep Collection includes:

Lavender Chamomile Sleep Bath Bombs, Lavender Chamomile Body Scrub, Lavender Chamomile Sleep Bath & Body Wash, Lavender Chamomile Sleep Body Butter, and Lavender Chamomile Sleep Spray
The new, Nature's Beauty Stress Relief, Detox, and Sleep three-collection launch utilizes recycled plastic (post-consumer resin PCR) for all product bottles, jars, and tubes, in an effort to be more environmentally friendly. All 2021 Nature Beauty packaging will also utilize CleanFlake™ label technology to promote full recycling capabilities. With CleanFlake technology, each label separates cleanly from the bottle, jar, and tub during the PET Plastic recycling process, which results in the conservation of PET resources and less landfill waste.
For more information contact, please visit http://www.naturesbeautybrands.com.
Follow us on social on Facebook and Instagram.
To request additional information or samples, please contact Amanda Youssef, amandayoussef@gmail.com, or email naturesbeautyPR@gmail.com.
About Nature's Beauty
A Woman-owned company out of sunny California, Nature's Beauty is a clean, plant-based, and vegan line of cruelty-free bath and body care products, purposefully crafted with ingredient-centric experiences to help transform the mood and invigorate the body for a heightened bathing ritual. Formulated to comply with clean beauty standards from some of the top beauty retailers in the country, Nature's Beauty offers solution-oriented body products that cleanse and nourish at an affordable and accessible price point with packaging made from recycled plastic (PCR) and CleanFlake™ label material for a true recycling process that is better for the planet. Find Nature's Beauty's range of cleansing, exfoliating, and moisturizing products, priced from $8.99 to $13.99, in-stores nationwide at Walgreens, Walgreens.com, and online at NaturesBeautyBrands.com
##