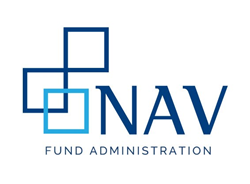 "Singapore promotes a highly pro-business environment," said NAV COO Ambuj Garg. "We specialize in support for emerging funds and seamless administrator transitioning and look forward to the opportunity to partner with Singapore fund managers."
OAKBROOK TERRACE, Ill. (PRWEB) October 26, 2020
NAV Fund Administration Group, a leading provider of administrative services to alternative asset managers, has established a new business location in Singapore. Several initiatives introduced by the Singapore government to develop the country's fund management industry have generated rapid growth, increasing the demand for experienced administrative services.
"Singapore was recently rated as the #1 most politically stable country in Asia and promotes a highly pro-business environment," said NAV COO Ambuj Garg. "NAV offers the global experience, expertise, and technology required to provide comprehensive, flexible administration services at a competitive value. We specialize in support for emerging funds and seamless administrator transitioning and look forward to the opportunity to partner with Singapore fund managers."
NAV was recognized as the top global hedge fund administrator in the HFM Insights 2020 Service Provider Rankings and Ratings based on feedback from hedge fund COOs. Since its founding in 1991, NAV has grown to more than 1,000 clients -- solely via referrals -- while maintaining a 99% client retention rate. The company is headquartered in the United States, with three facilities in India supporting Back Office and Middle Office services, and a location in the Cayman Islands.
About NAV Fund Administration Group
Founded in 1991, NAV is a privately-owned fund administrator recognized for its innovative and cost-effective fund administration solutions. Our dynamic team of more than 900 professionals provide services to 1,000+ Hedge Fund, Private Equity & Real Estate Funds, CTA, and Managed Account clients across the globe. NAV ranks among the top 10 global hedge fund administrators by number of funds, and services more than $100 billion AUA. All operations are ISAE 3402 Type 2 certified. For more info, visit: https://www.navconsulting.net/Home