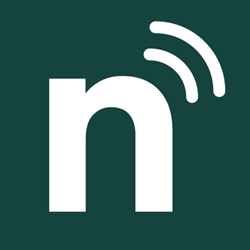 LOS ANGELES (PRWEB) January 31, 2023
Navi wants to help you find your phone deal. Looking for a new phone or phone plan can be an absolute pain. The journey can be riddled with headaches, fine print, and automatic tele prompts that are the things of nightmares. However, Navi envisioned a different, better, much more peaceful phone shopping journey. With the release of their new widgets, Navi has taken us all one step closer to that vision.
With this brighter future for phone shopping in mind, Navi is happy to announce their new widgets which help customers filter through all of the relevant factors there are when it comes to phone shopping. From trade-in factors, to carrier switching promotions, and even the users location, Navi's new groundbreaking widgets use real data to pinpoint the best available deal on the market for a user, even verifying that they qualify for the deal before presenting the offer.
These new widgets stay true to Navi's brand in that they are still 100% free to use. The widgets are specifically designed to offer users authentic, verified, and personalized deals to choose from. By using Navi, consumers can avoid the hassle of grinding through web page after web page in order to compare the deals and promotions that are on the market, because Navi's widgets do the groundwork for them.
The new widgets by Navi really are the first of their kind, and are designed with the user in mind. By streamlining the data filtering process, and presenting users the most accurate and updated offerings relevant to them personally, these widgets have revolutionized phone shopping.
Navi prides itself on the mathematical prowess that fuels their ability to offer users personalized phone deals all at zero cost to the consumer. The new widgets by Navi aim to take 100% of the hassle out of phone shopping to truly simplify the entire journey.
About - Navi's mission is to empower consumers to take control over their wireless experience and navigate their options with confidence and ease. There is no shortage of pain points for consumers when switching phones and wireless plans so Navi plans to roll out additional services in 2022 and beyond to help put consumers in control. For more information and to use Navi's services, please visit http://www.yournavi.com.