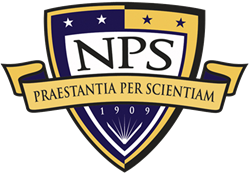 It is an honor to be selected by the Navy, This is a testament to the robust and battle-tested technology and capabilities Desktop Alert consistently delivers to our customers,Chris Brown,President for Defense Operations
Chatham, New Jersey (PRWEB) May 19, 2016
Desktop Alert, Inc., the leader in net-centric alerting and interoperable emergency communication, today announced a contract award from the United States Navy to protect, alert, and inform over 5,000 personnel at the Naval Postgraduate School (NPS) with its patented and award winning alerting mass notification system.
"It is an honor to be selected by the United States Navy, one of the nation's leading academic institutions. This is a testament to the robust and battle-tested technology and capabilities Desktop Alert consistently delivers to our customers" said Chris Brown, Desktop Alert's Vice President for Defense Operations. "Our interoperable, scalable, and redundant alerting solution provides unmatched versatility and value to organizations of all size and missions."
Benefiting the Navy is the proprietary Desktop Alert Deployment Methodology. This ensures a seamless transition from their legacy system to the Total Alert system with no technical risk or interruptions in alerting and notification.
An immediate and unmatched benefit to the Navy is Desktop Alert's interoperability capability between NPS other alerting systems and organizations utilizing the industry and government standard, Common Alerting Protocol (CAP) for exchanging public warnings and emergencies between alerting technologies. CAP employs extensive mechanisms to ensure alert integrity, message authentication, and/or signer authentication. NPS may utilize this Desktop Alert powered CAP technology in order to locally configure real-time connections with other organizations such as USNORTHCOM, FEMA, NOAA, USGS, the Homeland Security Advisory System and many others for alerting and notification. All of this is possible without subscribing to any additional services or utilizing unnecessary and risky proprietary cloud services that can potentially compromise the confidentiality, integrity, or availability of an organization's emergency alerting system.
About Naval Postgraduate School http://www.nps.edu/
The mission of the Naval Postgraduate School is to provide relevant and unique advanced education and research programs to increase the combat effectiveness of commissioned officers of the Naval Service to enhance the security of the United States. In support of the foregoing, and to sustain academic excellence, NPS and the Department of Navy foster and encourage a program of relevant and meritorious research which both supports the needs of Navy and Department of Defense while building the intellectual capital of NPS faculty.
About Desktop Alert https://www.desktopalert.net
Desktop Alert is a leading provider of enterprise mass notification and emergency communications to the United States Department of Defense, federal government and First-Responders around the world. Its innovative and patented software has been internationally recognized as a "Best Mass Notification" and "Best First Responder Interoperable Communications" system. Desktop Alert provides a suite of scalable, flexible, and adaptable communication, collaboration, and situational awareness tools in environments ranging from austere - no terrestrial infrastructure support - to fully modern with extensive IP and legacy system integrations. Desktop Alert optimizes the communications flow with timely, accurate information to ensure effective decision making, coordination, proactive community engagement, and public awareness.