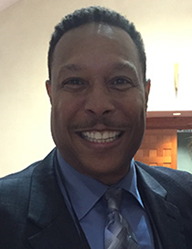 NCC is proud of Dr. Demonbreun's achievements and knows that his dedication, advocacy, and passion will continue to enhance women's health nursing and improve patient outcomes.
CHICAGO (PRWEB) August 28, 2020
Dr. Demonbreun is an expert clinician, advocate, and nationally recognized pioneer in women's health nursing. He is an established "first" as a male in many aspects of women's health and has received numerous awards to include: Fellow in the American Association of Nurse Practitioners (FAANP); Nurse Practitioner State Award for Excellence AANP; the Point of Care Network America's Top Nurse Practitioner Award in Women's Health; the University of South Carolina, College of Nursing Sigma Theta Tau, Alpha Xi Chapter Carol Collison Award for Excellence in Nursing Practice; the University of South Carolina College of Nursing Outstanding Alumnus Award, The Department of Health and Humans Services Family Solutions of the Low Country's Distinguished Community Service Award; the South Carolina Palmetto Gold Award; the Charleston Regional Business Journal Health Care Heroes Honoree, the South Carolina Area Health Education Consortium Preceptor of the Year Award; and chronicled as a leader in women's health by the Association of Women's Health Obstetric and Neonatal Nurses (AWHONN).
Dr. Demonbreun has served NCC in multiple roles over the past 18 years: mentor, women's health care nurse practitioner content team member, continuing education reviewer, spokesperson in public service announcements and Officer and Director on the Board of Directors.
Dr. Demonbreun is currently the Women's Health Medical Director at the Columbia Veteran Affairs Health Care System. He maintains a daily clinical practice as a WHNP while leading a dedicated team of health care providers in the provision of care to female veterans. Additionally, he is the Chair for the APRN Council and serves as a member on the National Veterans Health Administration APRN Council. He serves on the AANP Health Policy Committee as well as the AANP State Representative for South Carolina. He is the past Chair and serves on the Executive Committee as Secretary for the South Carolina Board of Nursing's Advanced Practice Committee.