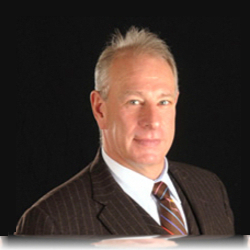 Until Serious Science, there has not been an in-depth science course that focuses on how to communicate scientific concepts to the jury.
Arlington, TX (PRWEB) September 07, 2016
Registration is now open for Serious Science: Advanced Course in Blood Drug Analysis and Trial Advocacy, an innovative 5-day teaching seminar offered through The National College for DUI Defense and hosted at the beautiful Arlington Hilton in Arlington, Texas. The seminar will run from Dec. 9th to Dec. 14th.
Trailblazers in DUI forensic science will be joined by some of the nation's leading trial advocates to bring dynamic workshops and hands-on training to life. "It will be a week of in-depth learning and practice, with some of the best scientific experts and trial advocates in America linking forensic science with trial advocacy," explains attorney Andrew Mishlove, who developed the course. "Until Serious Science, there has not been an in-depth science course that focuses on how to communicate scientific concepts to the jury," says Mishlove.
Forensic training classes will be held in the conference room and in the field at Shimadzu Laboratory on the Campus of the University of Texas-Arlington. The course features hands-on instruction by Kevin Schug, PhD, Analytic Chemistry. Dr. Schug is a Distinguished Professor of Analytical Chemistry at The University of Texas at Arlington. He heads the Shimadzu Laboratory where his research focuses on separation science and mass spectrometry applications.
Also teaching on the science faculty are:
Dr. Andreas Stoltz, a physicist and metrology expert who will teach attendees about Quality Control issues in blood drug analysis and blood test evidence. Dr. Stoltz has been leading the way to bring science into court rooms in forensic analysis so that juries and judges are fully informed about what a measurement means. Stoltz testified in a hallmark Michigan DUI case as to the Measurement of Uncertainty and instrument limitations of state blood lab analyses.
Janine Arvizu, QCA, Laboratory Quality Control, Metrology. Janine Arvizu is a chemist and certified Quality Control Auditor of laboratories. She has extensive experience in the assessment of laboratory operations and has been a defense expert in high-profile homicide cases.
Steven Oakes, PhD, Pharmacology. Dr. Oakes is a Clinical Assistant Professor at the University of Wisconsin-Madison for the School of Pharmacy. He has taught numerous courses on pharmaceutical sciences and toxicology.
Anthony Palacios, Drug Recognition Evaluation. Mr. Palacios is a nationally renowned SFST/DRE expert with 18 years of experience investigating DUI cases. He was an Impaired Driving Instructor for the Georgia Police Academy.
Online registration for the course is available through the NCDD here, and is open through November 1st. Completion of all course sessions during the seminar counts toward DUI Law Specialist certification requirements, and most states will credit for CLE.
Trial skills and tactics will be taught by the following esteemed faculty:
Joshua Karton, Gerry Spence Trial Lawyers College. Atty Joshua Karton is President of Communication Arts for the Professional; a California based firm specializing in bringing the personal communication techniques from theatre and performance arts to the art of trial advocacy. Mr. Karton co-created Applied Theatre Techniques Workshops, the popular program that has trained over 8,000 attorneys nationwide.
Betsy Greene, Gerry Spence Trial Lawyers College. Betsy Greene is an accomplished civil litigator with over 28 years of advocacy under her belt. Her workshops put participants in competing roles to gain a deeper understanding of effective courtroom communication and strong advocacy.
Kimberly Benjamin, Gerry Spence Trial Lawyers College, NCDD member. Kimberly Benjamin is a veteran trial lawyer practicing in the areas of criminal defense, personal injury and employment discrimination. She received the Atticus Finch Award from the Missouri Association of Criminal Defense Lawyers in 2015.
Andrew Mishlove, NCDD Regent, Course Director. Course Director Atty Andrew Mishlove will conduct exercises and teach classes on the importance of a narrative in opening and closing statements, listening skills and Voir Dire theory. He will also lead demonstrations on cross examination techniques such as the Control Cross and the One Word Cross.
All advocacy instructors are graduates of The Gerry Spence Trial Lawyers College and will bring his battle-tested methodologies to the seminar.
Course curriculum is immersive and includes sessions on: Basic Pharmacology and Pharmacodynamics; Key Measurement Concepts - Basic Metrology; Introduction to Blood Drug Analysis; Quality Control Issues in Blood Drug Analysis; Hands-On in the Laboratory; Trial of a Blood Drug Case; Finding the Narrative - "Discovering the Story"; Cross Examination; Direct Examination; Closing Arguments, and Putting It All Together: Weaving Forensic Science Into the Fabric of Your Story.
Attendees will have optional sessions to review forensic science lessons. A Dropbox file of all seminar materials is included with registration, as are lunches and breakfasts. Attorneys are invited to participate in the daily morning walks led by the course director.
As the country's most advanced course integrating forensic blood testing and trial advocacy, Serious Science: Advanced Course in Blood Drug Analysis and Trial Advocacy will help attorneys develop successful approaches and strategies to bolster their DUI defense practice.
About Andrew Mishlove
Attorney Andrew Mishlove is a Board Certified DUI Defense Law Specialist who has devoted his practice to Wisconsin DUI / OWI defense since his career began over 35 years ago. To date, he has tried over 300 jury cases and has successfully litigated thousands of complex DUI matters. Mr. Mishlove is nationally recognized by peers and defense organizations as a top DUI defense attorney and a leading trial advocate.