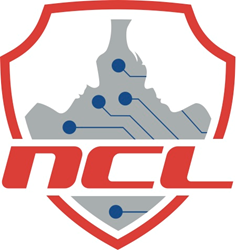 Chevy Chase, Maryland (PRWEB) August 23, 2017
The National Cyber League (NCL) offers instructors a rare opportunity to integrate gamer-like cybersecurity education and training into their classrooms. Fall registration for NCL in the Classroom opens Aug. 28 and cybersecurity educators have the option to batch register their classrooms.
Unlike standard lecture and computer learning, NCL is a next generation form of curricula that taps into the mindset of today's college students. The virtual cybersecurity training ground creates rigorous learning-based competition while providing the resources, lab experience and virtual equipment required to develop and hone the skills needed in an ever-changing cyber-threat world.
Based, in part, on today's friendly gamer comradery, students compete for honors in a positive high-fidelity environment that fosters cooperation and mutual support. Coursework, coaching and working as a team are the engines that pique college students' interest and fast-track their skill development. Making cybersecurity fun and engaging keeps students focused and on task.
Teaching tomorrow's cybersecurity expert requires tapping into methodologies that maximize best practices and engage students in a contemporary fashion. Students that have grown up in the information age tend to favor what some call "collaborative-competition." In other words, the thinking isn't that one team wins and another loses. Teens and 20-somethings learn and expand their skills based on the idea that a rising tide lifts all boats. That's great news for educators who tap into NCL in the Classroom because students naturally band into groups and offer peer coaching. Ongoing NCL education breeds confidence, motivation and valuable hands-on experience. The remote capabilities of NCL is a natural extension of how today's students adapt and learn inside and outside of the traditional classroom setting.
To hit the ground running, educators are provided valuable resources that include:

Course instruction syllabi
Hands on preparation for professional certification exams with hosted lab exercises
Batch registration options for the entire classroom
Game challenges designed for all skill levels
Game challenge solutions that keep the process moving forward
Academics benefit from integrating a cutting-edge cybersecurity platform into the classroom and the cost can be seamlessly rolled into existing lab fees. NCL also tends to promote general cybersecurity awareness within institutions and counts toward a National Centers of Academic Excellence in Cyber Defense designation.
The National Cyber League offers a sample NCL Planning Guide, examples of challenges and solutions, marketing materials and other resources on its website. NCL in the Classroom registration opens Aug. 28.
About National Cyber League 
The National Cyber League (NCL) provides a cybersecurity training ground in a game-like environment that requires participants to work individually in Regular Season and in teams during Postseason Games. The competition is designed for participants to solve real problems, with actual deadlines, under enormous time, technical and resource constraints. The NCL provides colleges and universities across the country curricula to assist in student preparation for the competition. Companies seeking qualified talent can view NCL's Scouting Reports to evaluate potential cybersecurity professionals that have demonstrated skills in NCL game play. The NCL is where cybersecurity is a passion… for students, faculty and the workforce. To learn more, visit http://www.nationalcyberleague.org