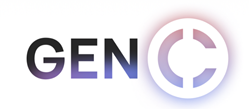 LOS ANGELES (PRWEB) November 22, 2021
The NEAR Foundation presents the world's first-ever crypto marketing conference contest. GenC (Generation Crypto) is a conference running throughout the rest of November that brings together the top blockchain projects with the best marketing minds. Marketers from around the world are able to submit plans for sponsors. The contracts range from $10,000 to $50,000 with $1.2 million dollars total in contracts.
Over 30 of the hottest crypto projects are offering contracts to whoever submits the best pitch that creatively solves their current marketing initiatives.
Marketers are able to submit proposals now, making the Generation Crypto conference one of the easiest ways to break into crypto for marketers in the industry. Each of the 30 companies will review the proposals and choose their finalist. Contracts will be sent out post-win. The event will host a plethora of speakers and experts alongside the competition.
The conference offers marketers the chance to learn about the following topics:

The role of NFTs in digital real estate, advertising, and investment
Community Building through events in Web 3.0
Community-led Growth
A crypto talk with the CEO of Namebase, a top-level domain (TLD) name registrar
Ross Gates, Growth Product Manager at NEAR, sees this conference as a huge opportunity for marketers as well as the overall adoption of crypto, stating: "The $800 Million ecosystem fund will spur lots of development on NEAR. To be prepared and help the teams go to market, NEAR is building a strong technical education pipeline to convert marketers into Blockchain marketers. We've learned a lot from this first conference and have every intention of repeating Generation Crypto to bring in more talent into the ecosystem."
The event will take place LIVE throughout November. Each week Gen Crypto will feature world-class speakers, office hours with sponsors, and AMAs with experts in the NEAR ecosystem.
All events will be live-streamed on Generation Crypto's Twitter page, as well as recorded and shared on Generation Crypto's YouTube channel. Generation Crypto's Sessions holds the latest schedule of events.
The NEAR Foundation:
The NEAR Foundation is a non-profit foundation headquartered in Switzerland that is responsible for contracting protocol maintainers, funding ecosystem development, and shepherding core governance of the NEAR protocol. Through simple, secure, and scalable technology, NEAR empowers millions to invent and explore new experiences.