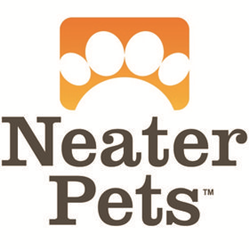 "We are passionate about pets and creating products that make life with pets more enjoyable," says Neater Pets CEO, Fernando Becattini, Jr.
MALVERN, Pa. (PRWEB) September 15, 2020
Neater Pets, an innovator of pet products, revealed today that it had made the Inc. 5000 list, coming in at No. 2452 and ranking 86 in Pennsylvania. Neater Pets has been growing. In the past three years, its revenue is up 168 percent, a stunning rate that put them on the prestigious list of the nation's fastest-growing private companies.
"We are passionate about pets and creating products that make life with pets more enjoyable. It gives me great satisfaction to see our team, that has put so much hard work into building Neater Pets, join the ranks of so many other amazing companies," says Neater Pets CEO, Fernando Becattini, Jr.
Neater Pets has held true to its belief that pets add joy to life and have a profoundly positive impact on the human experience. The company started in 2009 with its first invention the Neater Feeder. What started as a family problem turned into one of the best-selling dog feeders in America—an award-winning product made in the USA.
From the launch of the first product line, the Neater Feeder, to the most recent innovations, Neater Pets products smooth out the daily speedbumps that come with life with pets. Ultimately, it aims to bring more harmony to the human-pet relationship and reduce the number of pets that are returned to shelters or abandoned.
With over 40+ patents and trademarks and more products on the way, Neater Pets ranks as one of the top pet product innovators. When creating products, the company often draws inspiration from adopted dogs and cats rescued from shelters. And demand for its unique products is expanding, especially as American's interest in pet ownership and well-being continues to rise. Its products can now be found in thousands of stores, including Petco, PetSmart, Amazon.com, and Chewy, and other major retailers.
Intuit, Zappos, Under Armour, Microsoft, Patagonia, and many other well-known names gained their first national exposure as honorees on the Inc. 5000. Not only have the companies on the 2020 Inc. 5000 been very competitive within their markets, but the list as a whole shows staggering growth compared with prior lists as well.
About Neater Pets
Neater Pet Brands is an innovator in the Pet Industry and has been revolutionizing the way people feed their pets since the company's inception in 2009. As the sole manufacturer and exclusive distributor of the multi-award-winning Neater Feeder, Neater Pet Brands is proud to invent problem solution pet products to improve the everyday lives of pet parents. Its mission is to continue to create innovative pet products that make life with pets neater and easier. For more information, visit https://neaterpets.com.