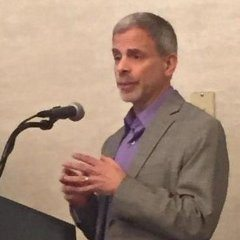 We are excited to present at NEECOM's Fall Conference. This is the largest user group of its kind and we are pleased to do our part to help facilitate ongoing education of retail analytics and other data topics. - David Matsil, President of Business Development at ERS
NEW YORK (PRWEB) August 27, 2019
Enhanced Retail Solutions, a leading provider of Software-as-a-Service (SaaS) retail analytic and demand planning solutions to suppliers, licensors, and their retail trading partners, today announced that David Matsil has been selected as a speaker during the upcoming conference on Thursday, October 17, 2019 at the Double Tree Hotel in Westborough, MA. The topic's title will be: "Why Your Data Sucks, and What You Can Do About It". In this day and age, EDI and other data should be clean and pristine. But it's not. David will show why after 17 years of cleaning up after its clients' data, ERS has a lot to say about the subject. He will run through different case studies to explore the pitfalls and offer best practice tips solutions to combat them.
NEECOM (The New England Electronic Commerce Users' Group) generally meets two times a year. The daylong agenda includes multiple topics, presented by guest speakers, representing a number of perspectives. NEECOM appeals to a wide audience representing its membership, which cuts across various industries. They have covered topics such as XML, portals, EDI over the Internet and EDI in health care, manufacturing, transportation, and retail.
"We are excited to present at NEECOM's Fall Conference," said David Matsil, President of Business Development for Enhanced Retail Solutions. "This is the largest user group of its kind and we are pleased to do our part to help facilitate ongoing education of retail analytics and other data topics."
About Enhanced Retail Solutions LLC:
Enhanced Retail Solutions is a New York based software and consulting firm specializing in Retail Analysis and Demand Planning for the manufacturer and their retail partners. ERS' state of the art software tools and consulting deliver critical data quickly, easily and cost effectively, adding over one hundred million dollars to their clients' bottom line. ERS' broad customer base includes industry leaders in consumer products, toy, apparel, footwear, home textile, electronics, home décor, home improvement, housewares, jewelry and food industries. For more information, visit https://www.EnhancedRetailSolutions.com.
About NEECOM:
The New England Electronic Commerce Users' Group (NEECOM) is a nonprofit organization established in 1990. Its members are large and small organizations in a variety of industries including manufacturers, distributors, retailers, hospitals, insurance companies, motor carriers, universities, banks and government agencies. The common thread is their interest in EC/EDI and related technologies. For more information, visit http://www.neecom.org.