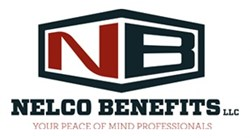 Utah Medicare Supplement Plans Made Easy by Nelco Benefits Senior Solutions | www.nelcobenefits.com/senior-supplemental/
Salt Lake City, UT (PRWEB) April 09, 2014
Nelco Benefits is now offering new Senior Solutions that are designed to help Senior Citizens afford a Medicare Supplement Plan that best fits their needs and budget. Full details about Nelco Benefits' Senior Solutions please visit http://www.nelcobenefits.com/senior-supplemental.
Nelco's Senior Solutions determines the needs of each customer and finds Health Insurance in Utah that fits those needs and their budget. Nelco Benefits understands that every customer is different and has their own unique budget and needs. Since the company understands this important concept, it offers its customers a variety of products to choose from and shops around to ensure that customers receive the best plan for them and at the best value. Choosing the best product to supplement the existing Medicare plan a Senior Citizen already has is not an easy choice without the proper information and professionals to help the customer make an educated decision. Senior Citizens need to be sure they have prescription drug coverage, dental coverage, and coverage in the gap so that all of their health needs will be taken care of during the year.
Senior Solutions offers standard Medicare Supplement Plans, Medicare Advantage Plans, Medicare Part D drug plans, Dental Insurance, and Select Medicare Supplement plans. Customers are in great hands when they choose Nelco Benefits because the company has over 30 years of experience in the insurance industry and has been recognized with excellence in performance for personal sales, field sales management, and executive management. The company has also received top sales and management awards with a Fortune 500 Company.
Customers can visit the website and fill out the contact form to obtain Utah Health Insurance Quotes to get the perfect Utah Health Insurance. To keep up to date on the latest information, interested people can sign up on the website to receive the company's newsletter by email. Customers can also stop by Nelco's office at 12248 S. 1925 W. Riverton, UT 84065 or call the company at 801 793 0176 to speak with someone about the company's products for Senior Citizens and how to choose the best product for them. Most importantly, customers should go to http://www.besthealthinsurancequote.org now to claim your copy of our free report "The 7 things you MUST know before Making ANY Health Insurance Decisions."