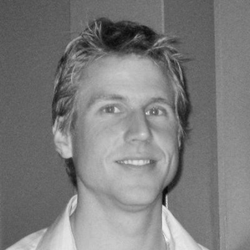 "Neota's technology is addressing common business issues in a new and exciting way," said Julian Uebergang.
New York, NY (PRWEB) May 26, 2015
Neota Logic, provider of a leading expert system software platform, today announced expansion into Asia Pacific, appointing Julian Uebergang as the Managing Director, Asia Pacific.
Uebergang, who will be based in Melbourne Australia, is a seasoned technology executive in the Europe and Asian markets and comes to Neota Logic from Australia Post, where he served as Group Manager for the introduction of the Australia Post Digital Mailbox, a secure portal for consumer interaction with corporate organisations and government agencies. Earlier, he was the Client Services Director for Epiq Systems international ediscovery business and held a technology leadership role at Herbert Smith Freehills
"We are pleased to have Julian join the Neota Logic team and bring local resources to the very important Asia Pacific market" said international managing director, Greg Wildisen. "His addition allows Neota to better support existing clients in the Asia Pacific markets as well as to leverage the deep technology experience he brings in the delivery of our innovative technology solutions."
The expansion into Asian Pacific follows the recent expansion into Europe, providing Neota with comprehensive coverage across Europe and Asia. Julian commented, "Neota's technology is addressing common business issues in a new and exciting way. I am thrilled to be part of a company that is the future in the delivery of expert system technology and that provides companies with quick, easy and cost effective solutions. "
About Neota Logic Inc.
Neota Logic is a global provider of an innovative expert system software platform that allows for the rapid building and deployment by non-programmers of rules-based applications. Our easy to maintain applications provide solutions which can deliver process improvements, reduce risk, ensure compliance or support revenue generation by combining rules, reasoning, decision management and document automation. Neota Logic applications are mobile-ready, can be embedded in portals and websites, and integrate easily with other systems. For more information, please visit http://www.neotalogic.com