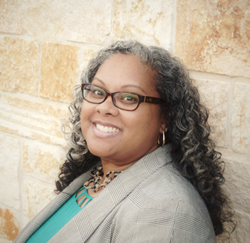 As a partner and champion of Nepris since its inception, [Melanie Flowers} is perfectly suited to help build our corporate partnerships and bring a fresh perspective to our business strategy.
AUSTIN, Texas (PRWEB) September 08, 2021
Nepris, Inc., a rapidly growing education technology company that provides education and industry stakeholders a platform to connect and collaborate with each other to bring real world relevance and career exposure to every student, today announced that Melanie Flowers will join the leadership team as Vice President (VP) of Business Strategy & Corporate Partnerships working out of Austin, TX. This appointment is timely, as the need for virtual career readiness platforms have accelerated this past year and employers everywhere are looking for ways to scale their employee engagement and education outreach.
MS Flowers will be joining Nepris from Samsung Austin Semiconductor (SAS) where she worked for 24 years in various leadership roles, and was most recently the Head of Technical Training. She saw the impact of Nepris first-hand at SAS as she engaged their wide employee base virtually with K-12 students nationwide. Through their collaboration with Nepris, SAS employees shared insights about their careers in manufacturing, engineering, the trades, and more via Nepris, introducing thousands of students, both locally and across the country, to SAS and its many careers, pathways, and opportunities.
"Nepris has revolutionized the way work-based learning is conducted," said Melanie Flowers. "I am excited to take on the challenge of advancing workforce development from a different corner of the room. Strategically aligning industry to the classroom is key for businesses to win the war for talent and Nepris is poised to help them do just that."
Melanie is actively involved in the community as the Chair of the Board of Directors for Skillpoint Alliance, Chair of the Board of Directors for the Workforce Solutions Capital Area Board, member of the Advanced Manufacturing Advisory Committee for Austin Community College, member of the Women in Technology at Samsung (WITS) affinity group, and part of the Manor ISD Stem Advisory Committee. She contributes to the Promoting Manufacturing and K-12 Getting Involved Projects with Austin Regional Manufacturers Association (ARMA), and was awarded the 2018 CTAT/ACTE Business of the Year in recognition of Samsung's leadership and excellence in career and technical education. She is also a 2021 STEP Ahead Honoree (The Manufacturing Institute) for her work in mentoring and promoting women in the manufacturing industry.
"It's not easy to find a leader who understands our entire ecosystem of K-12 school districts, community colleges, workforce development, employers, and intermediaries," said Sabari Raja, CEO of Nepris. "We are thrilled to be working with Melanie as she not only has the necessary leadership experience and skillset, but is also passionate about promoting minorities and women in STEAM careers. As a partner and champion of Nepris since its inception, she is perfectly suited to help build our corporate partnerships and bring a fresh perspective to our business strategy."
Timing could not be better for the addition of Melanie Flowers as Nepris receives inquiries from employers everywhere eager to support teachers and students in the new school year. Flowers' priorities will focus on scaling industry partnerships, expanding Nepris' diverse network of professionals, and streamlining internal processes for implementation, all while supporting existing industry partners to maximize their investment and impact in the virtual work-based learning space.
ABOUT NEPRIS
Austin-based Nepris provides a cloud-based platform connecting industry professionals with K-16 classrooms so that students see the relevance of what they are learning in school. Students are exposed to diverse role models and career paths in STEM, the arts, retail, manufacturing, and countless other careers. Nepris makes it easy for teachers to leverage industry connections while offering a scalable platform for employers and regional intermediaries to easily and effectively engage the current workforce with the future workforce, virtually. Over 1.5 million students have participated in a Nepris virtual session or viewed one of the over 10,000 hours of videos in its library. See Nepris in action at Nepris.com or on social via @NeprisApp