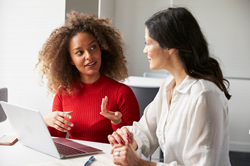 COLUMBUS, Ohio (PRWEB) January 07, 2020
Nerddais Tutoring is pleased to announce the commencement of private 1-1 tutor placement services premiering in Central Ohio area. The service focusses on identifying suitable local tutors and placing them with families in need of them. Among the various methods already available on the market, Nerddais Tutoring has chosen to pursue private in-home tutoring as the best method they believe will have the biggest impact.
Nerddais Tutoring employs a proximal-pairing mechanism to find a suitable private tutor for one-on-one tutoring in the family's local area. By limiting the distance tutors must travel to your home, they spend less time commuting and more time attending to your child's private tutoring needs. The result is that tutors will be less fatigued and less likely to be destructed during tutoring. The proximal-pairing mechanism is bound to be of benefit to your child. Nerddais Tutoring's goal is to identify a qualified and experienced private tutor with to handle the educational needs of your child in the private setting of your home. They will lessen your work in finding the right private tutor for your child.
Families that choose to work with Nerddais Tutoring can benefit in the following ways:

Tutor vetting. The company has stringent tutor qualification requirements aimed at landing highly qualified tutors.
Diagnostic assessment tests. Their approach is holistic. In most cases, they first expose your child to a diagnostic test in the area of concern prior to tutoring
Convenience. They will handle most of the backend functions such as managing contracts, payments, scheduling, among others so that you and the tutor focus on tutoring.
According to Nerddais Tutoring's Central Ohio Area Manager Naftali (aka Dr. O), "We are a tutor placement agency working to identify qualified and enthusiastic tutors and paring them with families needing their services. Whether it is homework help or catching up on a school subject, we will identify the best tutors to work with your family. We carefully go through all submitted resumes to identify individuals meeting the criteria we have identified for success in tutoring. We then use our proprietary proximal pairing mechanism to connect the right tutors with families. This method balances the interest of both tutors and learners; ensuring tutors arrive for tutoring sessions fresh and ready to assist the student while keeping a tab on the cost. Our mission is to pair qualified tutors to local families with the aim of leading learners to the best possible educational outcomes, boosting the learners' self-esteem and confidence to learn, and, tapping tutors' educational skills and experience to enhance the child's education". Nerddais Tutoring's Ohio operations ensures it utilizes the local school curriculums for tutoring. To better serve Ohio residents, Nerddais Tutoring also leverages Tutoring Ohio where Ohio tutors can find more information.
Nerddais Tutoring uses a three-step system in engaging new families in need of tutoring services. They call their simple engage, match, and deploy system meant to understand your needs, get you the best resource, and schedule.
*If you are looking for a tutor to handle the tutoring needs of your child, look no further. Visit Nerddais Tutoring for more information*
About the Company:
Nerddais Tutoring (https://nerddais.com) connects local tutors with families for tutoring. Based out of Central Ohio area. we identify suitable local tutoring resources using our proprietary proximal pairing mechanism. Founded in 2019, our mission is to link you with the best resource with the experience and skills needed to help enhance the education of your child and help transform them to lifelong learners.
Media Contact:
Contact Person Name: Dr. Naftali Opembe
Company: Nerddais
Telephone: +1.614.707.7001
Email: n.opembe@nerddais.com
Location: Columbus, OH, USA