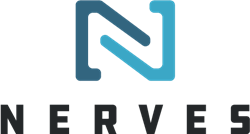 "We're excited to be able to share the benefits of Nerves that many companies have been experiencing for years." - Justin Schneck, Nerves Project co-founder
BOZEMAN, Mont. (PRWEB) April 14, 2020
Nerves, a leading IoT platform and infrastructure for companies to build and deploy maintainable embedded systems, today announced a brand refresh that includes a fresh new logo and a robust, upgraded website. The launch comes a few months ahead of NervesConf, a single-day technical conference dedicated to advancing the Nerves platform, scheduled for October 2020.
In addition to highlighting the benefits of using the Nerves Platform and its companion cloud service, NervesHub, the new website features all-new case studies showing how companies across industries use Nerves to manage their IoT devices.
While the Nerves Platform is open-source and free to use, Nerves users interested in managed cloud services with NervesHub also have an opportunity to connect with expert Nerves consultants through the new site.
"The Nerves core team is thrilled with our brand's new look-and-feel and website," said Justin Schneck, co-founder of the Nerves Project. "We're excited to be able to share the benefits of Nerves that many companies have been experiencing for years, and offer more opportunities for users to get the support they need through managed services."
The rebrand process was managed by Very, a technology partner that provides IoT product development services. Very's expert team members have been longtime users of Nerves and major contributors to the open-source project. In January 2020, Very hired Nerves Project co-founder Justin Schneck as a Software Engineering Fellow to guide Very's engineers in using Nerves to solve real-world problems for clients.
"We've been big believers in Nerves for a long time here at Very, because we've seen how it adds unprecedented agility to IoT development cycles," said Ben Wald, Very founder and head of client strategy. "We're honored to help the Nerves core team share the platform and infrastructure with other engineering leaders."