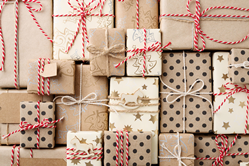 "With NetActuate as our Tree Star Sponsor, we will be able to provide more than 150 children with gifts this season," said Sharlene Duzick, JCI Santa Clarita President. "We are truly thankful for their support to ensure families can have a joyful holiday during this challenging season."
SANTA CLARITA, Calif. (PRWEB) November 16, 2020
This holiday season, NetActuate has partnered with JCI Santa Clarita to become a Tree Star Sponsor of their Santa's Helpers holiday gift drive.
"The impacts of COVID-19 have made this holiday season an especially difficult one for many families," said Mark Mahle, CEO and Principal Technology Architect of NetActuate. "We are proud to support JCI Santa Clarita's volunteers as they work to register families in need, purchase gifts, collect donations, and organize a safe, drive-through distribution – all to bring some much-needed joy to local children during this challenging time."
Santa's Helpers is a toy drive and holiday experience coordinated by JCI Santa Clarita, a membership-based nonprofit benefiting underprivileged children (newborn to 18 years) in the Santa Clarita Valley. With support of businesses and community members, the JCI Santa Clarita members purchase, collect, sort, and wrap toys collected.
"With NetActuate as our Tree Star Sponsor, we will be able to provide more than 150 children with gifts this season," said Sharlene Duzick, JCI Santa Clarita President and Non-profit Director for Santa's Helpers. "We are truly thankful for their support to ensure families can have a joyful holiday during this challenging season."
The final event of the Santa's Helpers toy drive will be held in December, when the children and their families then get to drive through a memorable holiday to-go experience. Once back at home, they can open their gifts, participate in arts and crafts, and build a gingerbread house.
JCI Santa Clarita's Santa's Helpers drive started in 1999 with the goal of providing presents to underprivileged children in the Santa Clarita Valley. The project has expanded significantly over the years, with over 300 children receiving gifts in 2019.
---
About NetActuate
Operating one of the 10 largest IPv4 and IPv6 peered networks in the world, NetActuate helps providers get closer to their end users – no matter where in the world they are. Available from over 30 locations worldwide, NetActuate's managed network and infrastructure services simplify and accelerate the global distribution of online applications and SaaS platforms. Learn more today at 1-800-419-2656 or at netactuate.com. To learn more about BGP anycast and how it can help reduce latency across diverse global markets, visit NetActuate's anycast information resource site at anycast.com.