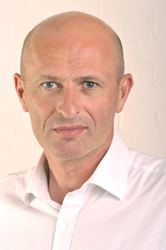 Hong Kong (PRWEB) May 02, 2017
NetDimensions today announced that Peter Gordon has been appointed to the role of Managing Director. He replaces Jay Shaw who has stepped down as CEO.
"Peter is an experienced businessman who already knows a great deal about NetDimensions," noted Shaw. "As the newest member of the Learning Technologies Group plc (LTG) family, the company is in very good hands. I am confident that the team at NetDimensions will continue to accomplish great things under Peter's leadership."
Peter said, "I thank Jay for founding NetDimensions and leading it over the years, and wish him the best for the future. I am excited to join NetDimensions. It is a privilege to lead its expert and dedicated team to continue the great work NetDimensions has done over the past two decades."
Peter has been a successful investor in private equity and venture capital at 3i Group plc for over 18 years, latterly as a Partner in their London-based European Buy Out business. During this period he managed a number of successful and significant high-growth businesses over a diverse range of sectors. Peter has an MBA from the London Business School.
Jonathan Satchell, Chief Executive of LTG added, "Over the last two years Peter has worked with LTG to lead the acquisitions of Eukleia, Rustici, and now NetDimensions. He joined the Board of LTG in a non-executive capacity in April 2016 and stepped down from it last month to take on this new executive position as the head of NetDimensions. We look forward to his continued contribution to the Group in this new role."
About NetDimensions
Established in 1999, NetDimensions is a global provider of learning, knowledge and performance management solutions to highly regulated industries.
NetDimensions provides companies, government agencies and other organizations with talent management solutions to personalize learning, share knowledge, enhance performance, and manage compliance programs for employees, customers, partners, and suppliers.
NetDimensions' solutions also include custom content and learning portal development services, as well as off-the-shelf course libraries and regulatory compliance courseware developed by NetDimensions' subject matter experts and content partners.
NetDimensions' award-winning solutions have been chosen by leading organizations worldwide including ING, Cathay Pacific, Chicago Police Department, Geely Automotive, Norton Healthcare, and Fresenius Medical Care.
NetDimensions is ISO 9001 certified and NetDimensions' Secure SaaS practices are ISO 27001 certified.
NetDimensions is part of Learning Technologies Group plc (LTG).
For more information, visit http://www.NetDimensions.com or follow @netdimensions on Twitter.
About Learning Technologies Group (LTG)
Learning Technologies Group plc (LTG) is a dynamic and steadily growing group of specialist learning technology companies. LTG has a strong global presence in the fields of bespoke learning content, educational games, consulting, specialist compliance services, learning platforms, and learning analytics.
The Group's businesses – LEO, gomo, Eukleia, Preloaded, Rustici, and NetDimensions – are at the forefront of innovation and best practice in the fast-growing learning technology sector, and have received numerous awards for their exceptional performance. LTG's brands represent the best of breed and are acknowledged throughout the industry as market leaders.