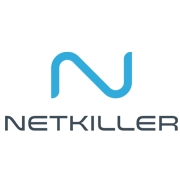 SAN JOSE, Calif. (PRWEB) November 18, 2020
Google's business platform, G Suite, has been rebranded and transitioned to Google Workspace with more customized plans. The logic behind the rebuilding with new products is to help businesses transform their way of work regardless of physical spaces or interactions, driven by the Covid-19 pandemic.
Netkiller, a Google cloud partner since 2008, has been taking advantage of digitized workspace for over a decade, and has been authorized by Google to carry out a promotional offer for new Google Workspace customers.
Netkiller offers up to a 30 day free trial on Google Workspace and a promotional discount on any of the six Google Workspace plans; Business Starter, Business Standard, Business Plus, Enterprise Essentials, Enterprise Standard and Enterprise Plus.
Also, Netkiller offers discounts for existing G Suite customers who wish to upgrade to Google Workspace Plans that are billed Annually. Customers may be eligible for multi-years to lock in price at these rates, subject to Google's final approval.
G Suite customers who wish to extend their current G Suite for a longer term also have some viable options and Netkiller can offer available configurations with further savings while maintaining your current functionality.
Having recently received the ISO 27001:2013 Certificate for Information Security Systems Management, Netkiller has built-in ISMS friendly products for Google Workspaces, anywhere from Data Loss Prevention, Single Sign On, GDPR and Google Drive Metadata Migrations.
Netkiller's ISMS based systems are designed to fill in the gaps with advanced functionalities for Google Workspace plans - all of which are in harmony with the entire Google platform. Netkiller's ISMS oversight, bundles with Google Workspace will work together to give additional layers of security on top of the already secure Google Cloud environments.
Follow Netkiller on LinkedIn, Facebook or Twitter if you want to stay informed about Google news and promotions that Netkiller offers about these and other products.