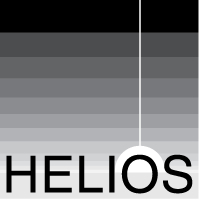 Use LanTest on small and enterprise networks to measure network performance and reliability from Mac and Windows clients.
Hannover, Germany (PRWEB) November 03, 2014
HELIOS Software has released an improved version of its acclaimed HELIOS LanTest 6, a no-cost cross-platform network performance testing utility, now available for Windows in addition to OS X.
 
System administrators and users alike widely use LanTest on small and enterprise networks to measure network performance and reliability from Mac and Windows clients. LanTest is ideal for optimizing Mac and Windows connectivity to the new HELIOS Universal File Server UB64 solution.
HELIOS LanTest makes it easy for system administrators to detect and diagnose network and server performance bottlenecks. It provides a complete range of testing features for any kind of in-house network environments, testing both AFP and SMB network performance.
LanTest addresses different aspects of user generated network and server load, including file and folder creation, modification, and removal, as well as large file transfers. Multi-user testing scenarios can be configured easily with just a few clicks.
Benefits of HELIOS LanTest include:

Ease of use – any user can test their individual environment
Free application for Windows and OS X
Supports all network speeds (including 40 Gb Ethernet)
Supports local disk performance and reliability testing
Multi-user testing support from Mac and Windows clients
Optimized testing scenarios to identify critical network and server load situations
The HELIOS LanTest network performance tool for Windows and Mac OS X can be downloaded free of charge from the HELIOS WebShare server http://webshare.helios.de (credentials: tools, tools). Information about the HELIOS Universal File Server UB64 solutions with support for enterprise and backbone networks can be accessed on the HELIOS website http://www.helios.de.
Smart Ideas for Better Networking
HELIOS UB64 Unbreakable Server Solutions deliver mission critical server solutions to enterprise, government, university, and prepress sites. The HELIOS Universal File Server UB64 software incorporates HELIOS EtherShare, PCShare, WebShare, iPad Document Hub, and IT Monitor Server, to provide integrated cross-platform networking for Mac, Windows, Web, and iOS clients, with advanced file and print server services, and easy remote server administration. HELIOS ImageServer, PDF HandShake and PrintPreview bring high efficiency and advanced capabilities to design, prepress and printing operations.
HELIOS products run on powerful and scalable servers including Apple OS X, IBM AIX, Linux, Oracle Solaris, and Windows systems. HELIOS products provide reliable cross-platform support for Mac, Windows, Web and UNIX-based clients.
Distributors sell HELIOS products worldwide to value-added resellers who provide complete networking solutions to customers. HELIOS also works with many strategic partners that incorporate HELIOS server software to provide powerful third-party archive, asset management and workflow solutions.