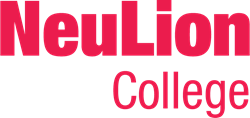 Our goal has always been to continue expanding their reach, viewership, and brand by delivering a high quality and engaging viewing experience for their subscribers.
ORLANDO, Fla. (PRWEB) October 04, 2018
NeuLion College, the creator of industry-leading technology products for college athletics and amateur sports organizations, and the National Collegiate Hockey Conference (NCHC) have launched the NCHC.tv Amazon Fire application in preparation for the start of the 2018-19 hockey season. Entering its fifth season, the NCHC and NeuLion College have successfully grown the NCHC.tv product year over year by adding enhanced viewing features and new ways for hockey fans to watch their teams compete each season.
The 2018-19 NCHC season will deliver over 145 live hockey games through NCHC.tv, including select postseason games. This year, fans have more options than ever for their viewing capabilities. When the Network first launched in 2014, the service was only available via web browsers, but since the inception of the service, NCHC and NeuLion College have continually added new viewing outlets. Today, NCHC hockey fans can catch the excitement on Roku, Apple TV, Amazon Fire, iPhone, iPad, Android Phone, and Android Tablet in addition to web browsers, which allows fans to watch their favorite teams anywhere and at any time.
"The NCHC is a fantastic partner with incredible content and passionate fans," said NeuLion College President Tim Vargas. "Our goal has always been to continue expanding their reach, viewership, and brand by delivering a high quality and engaging viewing experience for their subscribers. Together, we share the drive for innovation and that has resulted in excellent fan experiences and growth each season."
The NCHC.tv Amazon Fire application, the latest addition to the NCHC.tv suite of offerings, is the first NeuLion College partner to have three OTT solutions for fans to chose from. Fans can download the new app today from Amazon and watch free on-demand content as well as login to their active NCHC.tv subscription and watch live games all season long. The first games begin this Saturday, October 6th. Fans can subscribe at NCHC.tv/packages.
"Along with our partner, NeuLion College, we are excited to release the NCHC.tv app through Amazon's Fire TV," said NCHC Commissioner Josh Fenton. "NCHC.tv on Fire TV will add to already available connected device apps on Apple TV and Roku to showcase the best of the NCHC's live and on-demand video content."
Last season, NeuLion College and the NCHC launched iOS and Android applications for NCHC.tv as well as a new and expanded NCHC.tv website. All NCHC.tv video is HTML5 and can be viewed on any device at any time, making access to the Network easier than ever. Additionally, the website features social media content and headlines from across the conference.
About NeuLion College
NeuLion College provides a broad set of technologies to college and amateur sports organizations across the US, so they can engage with fans and alumni and drive revenue for their athletics programs. Their fully integrated technology solutions for college athletics includes web publishing, ticketing, donor management, mobile & OTT apps, and HD video streaming technology, backed by industry-leading service and support. Learn more at http://www.neulioncollege.com
About the National Collegiate Hockey Conference:
The NCHC is an eight-school NCAA Division I men's hockey conference entering its sixth season of play. Its members are: Colorado College, the University of Denver, Miami University, the University of Minnesota Duluth, the University of Nebraska Omaha, the University of North Dakota, St. Cloud State University and Western Michigan University. Since the NCHC began play in 2013-14, 20 NCHC programs have qualified for the NCAA Tournament, including eight Frozen Four berths in the NCHC's five-year history, with the conference producing the last three NCAA National Champions in North Dakota (2016), Denver (2017) and Minnesota Duluth (2018). NCHC programs have now won a combined 20 NCAA national championships in their history. For more information, visit the NCHC website at http://www.nchchockey.com.