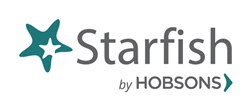 "The Starfish team is proud to support all NSHE community colleges on their mission to provide holistic student success initiatives to the over 50,000 students they serve."
ARLINGTON, Va. (PRWEB) January 15, 2019
Hobsons, the education technology leader and company behind Starfish, today announced that the Nevada System of Higher Education (NSHE) has chosen to expand their partnership with Hobson's Starfish Enterprise Success Platform in order to provide the solution to all four community colleges in the system. NSHE uses the Starfish solution to bring to fruition their goal to increase the number of Nevadans who earn a college degree or certificate.
The Nevada System of Higher Education is a single state system comprised of eight higher education institutions. Four of the NSHE institutions are comprehensive community colleges, including the seventh largest community college in the United States. The NSHE Community Colleges serve over 51,000 students, 72% of which are part-time.
The partnership between Starfish and NSHE will advance NSHE's strategic focus to improve access to post-secondary education, increase degree and certificate completion, close the achievement gap, and ensure upward mobility for all students through program pathways aligned with true workforce demands. In addition, the expanded use of the Starfish solution across all community colleges will encourage greater collaboration - including facilitating the sharing and evaluation of interventions and engaging the colleges in Strategic Consulting workshops that drive campus adoption, establish and track milestones, and identify areas of success or opportunity.
"Finding a platform that allows our institutions to predict student behaviors in advance, look for early warning signs, and help students stay on track towards degree completion was first and foremost for community colleges in Nevada," said NSHE Board of Regents Chair Kevin Page.
According to NSHE Chancellor, Thom Reilly, with two of the system's community colleges already using the platform, it was important to implement Starfish across all four institutions in order to establish a consistent student success experience across the system.
"Starfish ensures that each college, including their faculty, staff and advisors, have the same capabilities when it comes to student success technology," said Reilly.
"At Starfish, our mission is to increase student success and degree completion by ensuring that advisors and faculty connect with at-risk students," said Howard Bell, Senior Vice President and General Manager of Starfish. "The Starfish team is proud to support all NSHE community colleges on their mission to provide holistic student success initiatives to the over 50,000 students they serve."
The Starfish Enterprise Success Platform helps nearly 500 colleges and universities - more than all other organizations in the industry - scale their student success efforts so more students can achieve their academic and life goals. By helping higher education institutions leverage reliable data to pinpoint areas of concern and opportunity within courses and student populations, as well as institutional programs and services, Starfish connects these findings to action by identifying at-risk students, connecting students with valuable resources, and building career and academic plans to achieve student goals with the least momentum lost.
To learn more about Starfish, visit http://www.starfishsolutions.com.
About NSHE
The Nevada System of Higher Education, comprised of two doctoral-granting universities, a state college, four comprehensive community colleges and one environmental research institute, serves the educational and job training needs of Nevada. NSHE provides educational opportunities to more than 100,000 students and is governed by the Nevada Board of Regents. NSHE's institutions include the University of Nevada, Reno, University of Nevada, Las Vegas, Desert Research Institute, Nevada State College, College of Southern Nevada, Great Basin College, Truckee Meadows Community College, and Western Nevada College.
About Hobsons
A leader in education technology,Hobsons helps more than 15 million students to identify their strengths, explore careers, match to best-fit educational opportunities, create academic plans, and reach their education and life goals. More than 13,000 K-12 and higher education institutions partner with Hobsons and leverage our expertise and our solutions -- Naviance, Intersect, and Starfish -- to improve college and career readiness, college recruiting and admissions, and higher education student success to support millions of students.