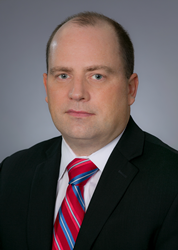 Neverfail Continuous Controls is the single integrated toolset that will reshape the way people, organizations, and governments manage audits, governance, and compliance.
AUSTIN, Texas (PRWEB) October 20, 2020
Neverfail Continuous Controls today announced that Kris Martel will join the company as its Chief Information Security Officer. Martel will oversee the company's internal security and compliance operations, along with helping to architect the compliance roadmap for the company's scaling technical security requirements. Most recently, Mr. Martel was the COO and CISO at Emagine IT, a leading information technology services and cybersecurity consulting firm based in Washington, DC.
Mr. Martel brings 23 years of experience in cybersecurity supporting the DoD, federal government agencies, the Intelligence Community, and commercial companies. Martel is a cybersecurity specialist whose qualifications (C|CISO, CISSP, CISM, CGEIT, CRISC, CDPSE, C|EH, BTA-CBBF, and BTA-CBSA) include an MBA specializing in Information Systems Technology and detailed knowledge of security tools, technologies and best practices. His extensive background includes providing guidance and support on DIACAP, FISMA, RMF, Intelligence Community Directive (ICD) 503, and FedRAMP frameworks.
"We feel fortunate to welcome Kris to our executive team," said Brian Hierholzer, Chief Executive Officer, Neverfail. "Neverfail Continuous Controls is designing a compliance future for a highly complex industry, that will transform the way federal agencies and enterprise compliance stakeholders manage internal and external IT audits in real time. Adding a recognized expert like Kris to our executive team helps to ensure our ability to deliver on our objective of becoming the global gold standard for real-time audit and compliance validation."
"As a senior security professional with years of experience, I constantly hear and read about new tools and technology that claim to be the "silver bullet" for audit and compliance. I was fortunate enough to experience Neverfail Continuous Controls, which truly is the single integrated toolset that will reshape the way people, organizations, and governments manage audits, governance, and compliance," said Martel. "Gone are the days of yearly manual audits and so-called continuous monitoring that barely covers a handful of security controls. Real continuous monitoring (or continuous compliance) happens when you want it, how you want it, and alleviates resource constraints while significantly increasing every organization's security posture through real-time awareness. Neverfail Continuous Controls brings a new level of excitement and innovation to a typically boring and mundane world of compliance. I am excited to be a part of this revolution!"
About Neverfail
Neverfail delivers Continuous IT Controls and Availability solutions to some of the most highly recognizable brands in the world. More than 5,000 customers in over 60 countries depend on Neverfail to reduce risk through zero trust compliance automation and continuity solutions without the worry, time, or cost of traditional methods.
Founded in 2007, Neverfail is headquartered in Austin, Texas with offices in Scotland, England, Romania, and Costa Rica.
To learn more, visit http://www.neverfail.com.