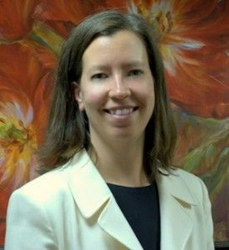 I'm most interested in the research areas of criminal justice and civil justice and dispute resolution...
Portland, ME (PRWEB) February 07, 2017
Attorney Sarah Churchill of law firm Nichols & Churchill, P.A. has been elected a Fellow of the American Bar Foundation as of January 20th, 2017.
The American Bar Foundation studies the relationship between society and the law. Its mission is to advance justice and the understanding of law through empirical research, publications and enrichment programs. The American Bar Foundation (ABF) is a non-profit whose members are lawyers, judges and legal scholars.
"I'm excited as a new Fellow to look at the programs and work being done by the ABF to see where I can contribute. I'm most interested in the research areas of criminal justice and civil justice and dispute resolution, and I look forward to joining the dedicated energy of the Fellows in furthering the Foundation's goals in these important areas of the law," says Churchill.
To become a Fellow, ABF members nominate a practitioner who has demonstrated extraordinary leadership in their communities and the legal profession. Candidates must also be members in good standing of the American Bar Association.
Accepted nominees are then reviewed and voted on by the Board and the Fellows committee. The ABF admits as Fellows no more than 1% of the total lawyer population in a given state.
Since 1952, the Foundation has been conducting independent, empirical research upon which other organizations such as the American Bar Association greatly depend.
Former American Bar Association president William Hubbard has noted that without the Foundation's organized and accurate research, the ABA would not be able to advance sound policies that further a fair judicial system.
The Fellows support all research and participate in the process by seeking to shed light on pressing issues and questions such as: 'how can the American bar help improve access to justice?' 'what challenges does legal education face today?' and 'what are the implications of long-term incarceration?'
Attorney Churchill was very pleased to receive this fellowship. "Becoming a Fellow of such a distinguished organization is truly an amazing honor. The high caliber of judges, attorneys and law professors that comprise the American Bar Foundation has impressed upon me the importance of the work and research we're doing."
About Nichols & Churchill, P.A.
Law partners Attorney Matthew Nichols and Attorney Sarah Churchill have represented hundreds of clients in serious legal cases throughout the state of Maine and work tirelessly to provide exceptional advocacy and desired outcomes.
The legal team at Nichols & Churchill is uniquely qualified to handle a wide range of criminal and civil matters for Maine residents with the highest level of dedication and a proven track record of successes. Their combined experience totals over 50 years in criminal defense, civil law and procedural law.
To learn more about the legal team, visit our website at nicholschurchill.com/about/. We serve communities in Cumberland, Sagadahoc, Kennebec, York, Lincoln, Androscoggin, Oxford, Franklin and Knox counties. For in-depth information on our services and practice areas, visit us here http://www.nicholschurchill.com/practice-areas.
Contact:
Nichols & Churchill, P.A.
Matthew Nichols, Esq.
207-879-4000
mnichols(at)nicholschurchill(dot)com
http://www.nicholschurchill.com
Twitter: @PortlandMElaw