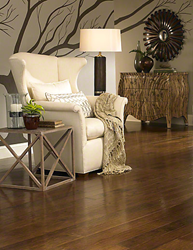 Simi Flooring will be selling numerous styles and colors of Anderson hardwood, that add gorgeous warmth to any interior.
Simi Valley, California (PRWEB) September 26, 2014
This month, Simi Flooring announced the arrival of many new products and name brand hardwood flooring to their inventory. Simi Flooring is excited to now carry a variety of Anderson hardwood flooring.
The new hardwood manufacturer Simi Flooring now features is Anderson. Anderson Hardwood is beautiful and authentic, but it is widely known for its durability, versatility, and efficiency. Founded by L.W. Anderson, Anderson flooring has been an industry leader in hardwood innovation for decades. Simi Flooring will be selling numerous styles and colors of Anderson hardwood, that add gorgeous warmth to any interior. Anderson hardwood is designed with exceptional scrapings and colors to create a beautiful, unique look that has lasting appeal. The hardwood flooring ranges from hickory, to oak, copaiba, and maple wood bases. Other reasons this hardwood manufacturer is highly regarded are their environmentally-friendly production practices, and their Luster-Lock Ultra finish which is up to six times more scratch, abrasion, and scuff resistant. Having hardwood floors adds value to houses by ensuring it will last through the years.
Altogether, there are fourteen new collections from Anderson being featured at Simi Flooring with a variety of different wood bases and looks. Some of the new collections Simi Flooring will be carrying is the maple based Brevard Collection; the Monroe Collection which features Red Oak; and Antique Walk which has a rustic and distressed look.
Simi Flooring offers a variety of deals for locals of Ventura County. Since their recent move and expansion of inventory, Simi Flooring is now offering exclusive deals. Because there are so many new collections of hardwood, as well as carpet, tile, and laminate, they are offering top-quality flooring at unbeatable, reduced prices. Simi Flooring is offering up to 70% off on selected items, and there is a large variety of discounted prices on the available stock. These exclusive savings are featured both in their Simi Valley showroom and through their online store.
Simi Flooring has been a family owned and operated business since 1988, providing its Southern California community with a variety of top-quality flooring options and unparalleled excellent customer service.
Simi Flooring
21 West Easy St. #303
Simi Valley, CA 93065
-Brought to you by TRIXMEDIA : Creating Possibilities
Branding Firm Beverly Hills, California.