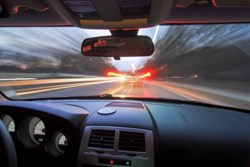 We've launched more than one financial tool for car owners online this year and expect to enhance the current list of tools provided next year.
Boise, Idaho (PRWEB) October 07, 2013
Calculating the interest payable on a new car loan is one process that can be confusing to a person who is not a finance expert. An average car buyer seeking an instant review of how much a new car loan will cost can benefit from the Car Parts Locator company new car loan calculator tool added online at http://carpartslocator.com/new-car-loan. This tool now allows easy calculations of loan costs from lenders in the U.S. supplying new car financing.
The lending tools that are now available are helping to make it easier for the average person to evaluate the true cost of a car loan. Both the interest and actual principle of a loan can be compounded differently by lenders.
The calculator tools now provide 24/7 access to this helpful financial information that can be used before obtaining a loan in any North American city.
A list of loan providers are accessible using the calculator tool to help a borrower review the current rates that are being offered on a national basis. The entry of a zip code into the database begins the rates matching process to provide a quote foundation for a car loan.
"We've launched more than one financial tool for car owners online this year and expect to enhance the current list of tools provided next year," a source from the CarPartsLocator.com company said. The programming of the company tools is made possible through data brokers supplying updated lender data.
Credit scores can be one factor that a lender uses to increase or decrease the amount of interest that is payable on a vehicle loan. Some lenders require a lengthy application to review interest rate information prior to securing a loan online. Part of the allure of the CarPartsLocator.com new tool is the privacy that is offered when entering the company database.
"The accessed providers in our database only require standard questions to be answered about each vehicle type and do not place emphasis on personal information that is usually required through companies quoting loan rates online," the source added.
The loan calculator and quote tools that are offered to the public this year are part of new enhancements that are featured on the company website. Rates for insurance companies have been included in the auto insurance section of the Car Parts Locator website. These rates can be reviewed by any driver seeking full coverage, liability or high risk insurance policies.
This database is accessible by visiting http://carpartslocator.com/insurance. A zip code system is used to match each driver with local, regional and national insurance providers to eliminate personal data submissions online.
About CarPartsLocator.com
The CarPartsLocator.com company supplies owners with vehicles with a simple solution for researching multiple insurers in North America offering insurance quotes online. A new database has been constructed for automotive loans to assist new and used car buyers with obtaining a lower rate for auto loans online. The CarPartsLocator.com company continues to refer parts and components buyers to hundreds of different resources in the United States for purchasing used or aftermarket parts for sale. New company partners are regularly added inside the published database online for consumer access to late model and vintage auto parts for sale.