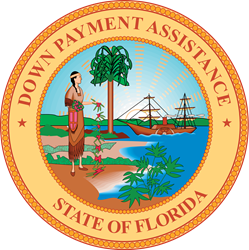 "This is the most transparent, economical and simplest way to get most of the benefits of Homeownership and still keep your options open until you're absolutely sure about where you want to live."
RIVERVIEW, Fla. (PRWEB) February 06, 2019
A new Florida Rent to Own or just rent program is available in the counties of Lee, Collier, Charlotte, Sarasota, Manatee, Hillsborough, Pasco, Pinellas, Lake, Orange, Seminole, Duval, Palm Beach and Broward counties.
Roger Lazzarino the Broker for Mid Florida Realty and author of http://www.FloridaFirstTimeHomeBuyer.info says that his Brokerage has teamed up with a very large Wall Street Investment firm who purchases homes in the $175K-$450k price range for people who either need time to work on their credit, people who just want to rent a nice home, or people who aren't sure they want to stay in a particular area of Florida.
Broker Lazzarino says Doctors who are just getting started, Management personnel who are relocating are a good examples of people who want to live in a nice home but aren't so sure about either the financial commitment or where they want to permanently work or live.
He says that they've helped several people find nice homes that they want to purchase, but for various reasons, couldn't or weren't able to make that long-term financial commitment just yet.
The program works like this; The individual(s) must have at least a 575 middle FICO score and the household is required to earn at least $50,000 annual income. They must have 2-months security deposit, which equals two-month's rent. Then they're pre-approved with the Investor to spend a certain amount of money for rent. It pretty much like a mortgage pre-approval without the mortgage company.
The people agree to lease the property for 1 year with an Option to purchase at any point in the lease. The person picks out a home for sale in the Multiple Listing Service, in the approved Florida Counties, and the Investor purchases the property with cash.
The Tenant/potential Owner has the option to renew the lease or purchase the property in 1 year optional increments for up to 5 years by choosing to renew the lease every year. The rent and purchase amounts are agreed to before any money has changed hands.
If for any reason the Tenant/Buyer doesn't want to renew the annual lease, they can leave without penalty. If the property is in the same condition as when they first moved in, they get their 2 months deposit back. If they want to purchase the property, they can use the security deposit for part of the Closing Costs and use one of the many Florida down payment assistance programs.
From our experience this program is completely transparent and helps a lot of people get out of apartments. If you're interested, you can call 1-863-800-1011, http://www.Mid-Florida-Realty.com and speak with an Agent.