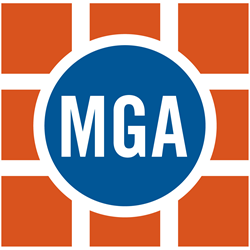 Healthcare providers need to prepare for the unprecedented demand and strain on the healthcare system.
WASHINGTON (PRWEB) April 16, 2020
A new report released today by Matrix Global Advisors (MGA) finds that COVID-19 is likely as severe as the 1918 pandemic, the worst pandemic in the twentieth century. MGA evaluated COVID-19 data using the Centers for Disease Control and Prevention's Pandemic Severity Assessment Framework (PSAF) and found that the current pandemic's clinical severity (how sick the virus makes people) and transmissibility (how contagious the virus is) are the highest measurable by that tool.
The MGA report analyzes four different scenarios to estimate pandemic-related hospitalizations, with either 25 percent or 40 percent of the US population contracting COVID-19, and 15 percent or 20 percent of cases being hospitalized. Under these scenarios, MGA projects US hospitalizations from COVID-19 to total 12.3 million-26.3 million.
"One purpose in using the PSAF scoring system to evaluate COVID-19 is that it can serve as an indicator of resource demand," said Alex Brill, CEO of MGA and coauthor of the report. "Healthcare providers need to prepare for the unprecedented demand and strain on the healthcare system."
"With this many hospitalizations expected, it will be difficult to keep hospitals fully stocked with medical supplies," said Christy Robinson, a principal at MGA and coauthor of the report. "Already, most hospitals have deferred elective procedures in part to preserve supplies. Anticipating the number of hospitalizations in the coming months will help decision-makers plan for resource constraints."
As the report notes, COVID-19 hospitalization estimates can be refined as more data from across the United States become available.
The full report is available here.
Please direct press inquiries to info@GetMGA.com. For questions about how COVID-19 may impact businesses supplying healthcare resources, contact Alex Brill at Alex.Brill@GetMGA.com or Christy Robinson at Christy.Robinson@GetMGA.com.
About MGA and the Authors
Matrix Global Advisors (MGA) is an economic policy consulting firm in Washington, DC, specializing in fiscal, health care, and tax policy matters. Alex Brill is the founder and CEO of MGA. He previously served on the staff of the House Ways and Means Committee and the White House Council of Economic Advisers. Christy Robinson is a principal at MGA. Additional information about MGA is available at http://www.GetMGA.com.
###