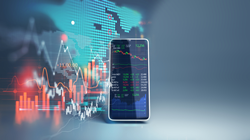 "When businesses give their own customers access to modern banking and financial services through the blockchain, they attract a whole new customer segment that is progressive in their views in regions shortchanged by outdated banking practices,"
LONDON (PRWEB) September 23, 2020
As cryptocurrencies in their many forms have flourished, so have the opportunities for businesses to capitalize on their use. According to the team behind the new BancKED crypto wallet, one of the increasingly popular options being embraced is white label programs like theirs.
BancKED was developed by KnowbyLity, a company launched this year by long-time banking industry veterans and tech innovators. The company is intent on disrupting the status quo and expanding financial inclusion worldwide via comprehensive mobile and desktop platforms and customer experience platforms. The BancKED crypto wallet, through its multiple partners, also allows for an end-to-end prepaid card program. When businesses opt-in to this feature, their clients will have an easy means of spending their cryptocurrency at millions of locations across over 200 countries and territories and online.
"BancKED is a conduit for secure transfer of digital assets so that cryptocurrencies can be more broadly used in making transactions. It, in essence, puts the power of the blockchain to work for our clients via a tool that promotes their brand and helps them build customer relationships and also assess their customers' buying habits to improve services," explained Steven Foster, Founder, KnowByLity. "We set up the programs, manage the functions, ensure all compliance rules are followed and provide client service on demand."
BancKED offers a variety of crypto management and transactional functions and features from a graphics-rich dashboard. Users can trade, buy/sell, exchange, and calculate currencies and convert crypto to host currency FIAT. The crypto wallet allows users to make purchases across multiple currencies, transfer funds to peers, check their balances and get live market updates.
"When businesses give their own customers access to modern banking and financial services through the blockchain, they attract a whole new customer segment that is progressive in their views in regions shortchanged by outdated banking practices," added Foster. "Our crypto wallet white label program is a game-changer in the crypto space, and we are excited about its potential to help businesses grow while expanding financial inclusion."
---------------------------------------------------
About KnowByLity
KBL offers comprehensive mobile and desktop platforms tailored to clients' varying needs along with customer experience platforms. It's software solutions ensure white label programs are rich in features and functions, simple to use, graphically appealing, and above all else, compliant with all financial services regulatory requirements. For more information on KBL and its solutions, please visit http://www.kblholdings.com and http://www.bancked.com.