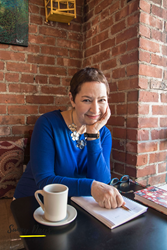 The new blog "Brenda after Sixty" is becoming a trusted resource for women aged 60+ in greater Boston to get information and ideas on topics including health, finances, fashion, beauty, the arts, and technology.
BOSTON (PRWEB) May 06, 2020
Women who are 60 and older are forgotten in a society that favors the young. Entrepreneur and PR veteran Brenda Nashawaty wants to change that for women in and around Boston with the new blog Brenda after Sixty®.
Launched earlier this year, Brenda after Sixty offers information and ideas on topics including finances, real estate, healthcare and wellness, education, technology, fashion, beauty and skincare, dating, and shopping.
Women represent nearly 60% of Boston residents who are 60 and older, and over 66% of residents 80 and older.
"But even though we're a large demographic, society doesn't know what to do with us, so it just stops seeing us," Nashawaty said. "We're not young anymore, but we're here, and good for us. I want Brenda after Sixty to be a trusted and entertaining resource to help us stay curious and engaged. We can make the most of the experiences, opportunities and services around us. We can create a community to figure out life in our sixth decades and beyond, together."
In addition to reporting and commentary from Nashawaty, Brenda after Sixty is assembling a group of Contributing Editors to provide expert advice on specific subjects. In the few months since its launch the blog has welcomed health and wellness authority Kathy Whelan of Whelan Health & Wellness Coaching, and 5-time Boston Magazine "Best of Boston" award winner for makeup Katrina Hess of Katrina Hess Studio to share their knowledge and insights.
Visit Brenda after Sixty and follow us on Twitter and Facebook.