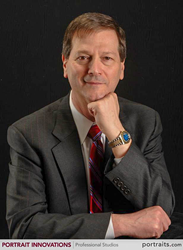 "Especially at this time, driving tours and road trips are among the activities with which many people are most comfortable. These are always popular things to do in Frederick County and they are now getting more attention than ever." - John Fieseler, Executive Director, Visit Frederick
FREDERICK, Md. (PRWEB) September 01, 2020
At a time when driving tours are more popular than ever, thanks in part to COVID-19 concerns, a newly published book of photographs provides dozens of opportunities to travel the beautiful countryside around Frederick, MD in search of the featured subjects. Furthermore, purchase of the book benefits very worthwhile local charities through a self-perpetuating funding mechanism.
The book, Historical Bridges of Frederick County, is the work of Dr. John Vitarello. "Dr V." is a well-known cardiologist in Frederick, having practiced in town for decades. As a new pre-retirement mental challenge, he decided to teach himself professional level photography. He has shot thousands of pictures from which to select the best images of the historical iron truss, stone and wooden bridges across the county, and he's done it from the best angle (often hip deep in water) and when the light was best. In addition to inspiring photos, the book features write ups of each bridge as well as maps locating each crossing. Visit Frederick's Executive Director John Fieseler says he is happy to see attention paid to the dozens of historical bridges around the county beyond the well-known covered bridges. "It will also encourage folks to experience our bucolic back roads throughout the county", says Fieseler. "Especially at this time, driving tours and road trips are among the activities with which many people are most comfortable. These are always popular things to do in Frederick County and they are now getting more attention than ever. We're happy to have this great new content to share with our visitors."
Dr. Vitarello's other motivation was to benefit very worthwhile local charities in a manner that can serve as a self-sustaining model for future philanthropic projects. Boys & Girls Club, Mission of Mercy, Student Homelessness Initiative Project and the newer Partners in Care organizations will receive all of the proceeds beyond a portion set aside for future reprinting of the book to perpetuate the project. "Over the last 34 years I have witnessed the most amazing citizens of our community organize and stage wonderful galas, outstanding fund raisers, festivals and a wide variety of activities to promote the common good," says Dr. Vitarello. "Individuals, service groups and charitable organizations alike have made an everlasting favorable impression on me to the point that I want to dedicate this book to local Frederick charities."
Historical Bridges of Frederick County features 99 pages of photographs coupled with information about each of the bridges and their connection to the area's history. There are also driving, bicycle and fishing tour routes included to aid readers who will be inspired to seek out the bridges themselves. The book was made possible through Graphcom's commitment to charity, and the tireless work of graphic designer Jessica Dean. The book is available for sale for $19.95 at Curious Iguana bookstore at 12 N. Market St. in Frederick and at the Frederick Visitor Center at 151 S. East St. in Frederick. It can also be ordered online at curiousiguana.com.
Learn more about the project in a virtual program to be presented online at http://www.fcpl.org by Frederick County Public Libraries on September 29, 2020 at 7:00 PM. Dr. Vitarello will discuss the book with Maryland Room Manager Mary Mannix and Visit Frederick Executive Director John Fieseler.