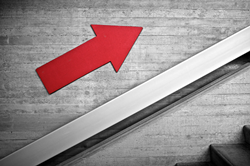 Digital transformation is possible in any organization regardless of its maturity level, size, or industry. All it requires is leadership committed to business growth and a team that is inspired to bring change.
BRIDGEWATER, N.J. (PRWEB) February 11, 2020
According to recent reports, eighty-five percent of enterprise decision-makers stated that digital transformation will be a part of their organizational optimization strategy in the next few years. However, only about 34 percent of companies have undergone some sort of digital transformation. This leaves about two-thirds of organizations that have not yet adopted any digital transformation strategies. Those that do not adopt such strategies will fall behind and risk losing revenue.
To help business leaders better understand and create winning digital transformation strategies for their organization, Maulik Shah CEO of technology consulting company, Invonto, recently released the book, "The Digital Transformation Cookbook: How to Transform Your People, Process, and Data". This book offers deep insights into the benefits of transformation, technology trends, and process for preparing winning digital strategies for your organization.
In his twenty years of industry experience, Maulik has worked with many corporations across the USA in growing their business through adoption of digital technologies. Maulik's consulting firm, Invonto, has been instrumental in the successful transformation of leading businesses across construction, finance, manufacturing, retail, consumer products, high-tech, healthcare, and entertainment.
Broken into seven easy-to-read sections, Maulik reveals why all organizations should begin implementing digital transformation strategies now. Based on real-world examples, he shows that investing in technology results in more agile and efficient businesses, happier customers, engaged employees, and profitable ventures overall.
"Risks of not adopting digital can be significant. You will continue to face growing threat from the digital-savvy competitors. In the digital age, the only way to survive and thrive is to embrace digital. Digital transformation is no longer a question of Why? It is now a question of When?" Maulik said.
In this informative and educational book, Maulik also teaches:

Largest benefits to companies implementing digital transformation strategies
Which technologies are the backbone of digital transformation
How to lead your organization toward digital transformation
Tips on building an effective digital transformation roadmap
Top companies that execute digital transformation strategies
And so much more! For book details visit https://www.invonto.com/digital-transformation-cookbook/
This book has already received great reviews by digital publishers and readers.
"The Digital Transformation Cookbook shows the importance of digital transformation, the current state of digital, and what organizations need to define a successful digital transformation roadmap for all their digital initiatives." - Buzzfeed
"Maulik Shah teaches entrepreneurs and founders why digital transformation is critical in today's business environment, how to develop a strategy that can be implemented easily, as well as the companies that are paving the digital transformation future." - Thrive Global
"At a time when digital everything surrounds us, it's hard to keep up with all the advancements in technology. That's why I look for resources like this one that tells me everything I need to know in a digestible format with examples of practical application. Not only does it clearly define the latest in digital innovation, but it makes it all relevant by highlighting how some of the world's leading brands are embracing digital transformation to stay ahead of the competition." - Stephanie Y
You can get your copy of "The Digital Transformation Cookbook" today from Amazon https://amzn.to/2SrGTQv. To learn more about Invonto, visit https://www.invonto.com.
Social Links:
https://www.facebook.com/Invonto/
https://twitter.com/invonto/
https://www.linkedin.com/company/invonto