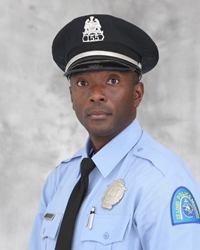 "There is a cost to becoming an instant hero. Some cops handle it, and some are haunted by it," says Ken Dye.
TAMPA, Fla. (PRWEB) September 12, 2018
Author Ken Dye is releasing a new book, What Price Valor, which is a compilation of stories about St. Louis County Police Department officers and detectives. This is not just a book about true crime events, but it also dives into the emotional impact on law enforcement officials.
"I highlight officer Jason Collins because I respect him, his work and his honesty about the struggles of Post-Traumatic Stress Disorder (PTSD)." explains author Ken Dye. Officer Collins earned five St. Louis Crusade Against Crime Medals of Valor for quick thinking, even quicker responses and bravery in very dangerous situations as a cop in the City of St. Louis. "There is a cost, however, to becoming an instant hero. Some cops handle it, and some are haunted by it," says Dye. In the book, Officer Collins describes, "I dodged the bullets and was never struck. Physically, not a scratch. Mentally, a lot of baggage." He became a member of the noble group Project HURT, an organization dedicated to supporting wounded and injured officers with mental wellness resources and community collaboration.
The author, Ken Dye, worked as an undercover narcotics detective in St. Louis County. He includes in What Price Valor several stories, both touching and humorous, which will help readers understand the complexities of a life of service in law enforcement. Ken Dye also publishes a blog about current crime and law enforcement issues known as Cops Perspective and is active in his community. A resident of Safety Harbor, Florida, he just finished a term as president of the Rotary Club of Oldsmar/East Lake.
His first book signing of What Price Valor will be held September 18 from 6 to 8pm at Jake's Pizza in Palm Harbor. Jake's Pizza is a gathering place for St. Louis transplants who live in Tampa Bay. The public and law enforcement professionals are encouraged to attend. Pizza and discounted books will be provided. Jake's Pizza is located at 38593 U.S. 19 in Palm Harbor.
What Price Valor is being published by Peppertree Publishing and is available at Amazon and Barnes and Noble online bookstores.
Paperback: 6"x9" 260 pages
Publisher: The Peppertree Press (August 15, 2018)
Language: English
ISBN: 978-1-61493-594-0
About Author Ken Dye
Having grown up in Missouri, Ken Dye graduated from Northeastern Missouri State University (now Truman State University) and served his country. When he returned to St. Louis, he joined the St. Louis County Police Department and served in the tactical operations unit, as an undercover narcotics and homicide detective, and with the intelligence bureaus. After 13 years, he left the St. Louis area and moved to Chicago to work with the Illinois Criminal Justice Authority. He is the author of two crime novels, Shadow of the Arch and Beyond the Shadow of the Arch, a non-fiction book, Michael Brown, Jr. didn't have to die and now What Price Valor. For more information about the author, visit http://www.KenJDye.com
About the Publisher
The Peppertree Press, located in Sarasota, Florida, is an independent publisher created to help authors navigate the ever-changing terrain of book publishing. With a growing international presence, The Peppertree Press has published a number of award-winning books which have been recognized by such prestigious awards programs as the Readers' Choice Awards, the Royal Palms Literary Awards, and the Mom's Choice Awards. The Peppertree Press is located at 1269 First Street, Suite 7 in Sarasota, Florida 34236 and can be reached at (941) 922-2662 or http://www.peppertreepublishing.com.