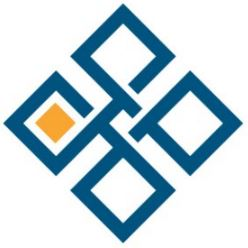 More than 40 different full slabs of quartz and over 30 different full slabs of granite under one roof.
WOBURN, Mass. (PRWEB) February 26, 2019
Pablo Marble and Granite LLC, a Registered Home Improvement Contracting Company installing quartz, granite, quartzite and marble countertops has announced the scheduled March 15th opening of a state of the art new showroom and fabrication shop.
The address is 10 Breed Avenue, Woburn, MA 01801.
The 5,000 square foot facility will display more than forty different full slabs of quartz and over thirty different full slabs of granite under one roof, according to company spokesman Pablo Soares.
"Our specialty is providing homeowners the very finest stone countertops for fabulous looking and fully functional kitchens and bathrooms," says Soares. "This new showroom will give Boston area homeowners an unequaled opportunity to see the top quartz, granite, quartzite and marble choices."
In addition to offering the latest in materials and designs the company also provides award winning custom fabrication and installation.
"Quality service is why we've won Best of Houzz recognition for two years running," notes Soares. "And this coveted recognition has helped spread the word." The Houzz website is a popular online resource for homeowners and commercial real estate managers looking for renovation ideas and contractors.
"A beautiful kitchen becomes the focal point of family life. Our showroom selection provides the granite, quartz, quartzite and marble surfaces to enhance that experience," he adds. "Plus, Mr. Shamin Patel—Boston Team Leader of our stone supplier of choice, MS International (MSI)—assures us they look forward to strengthening our business relationship in 2019."
Pablo Marble and Granite, LLC's home and office renovation customer base extends beyond the Boston metro area into Maine, New Hampshire, Rhode Island, Connecticut and New York.
More information on the company and their complete line of services is available online at https://pablomarbleandgranite.com or by phoning (781) 696-2990.