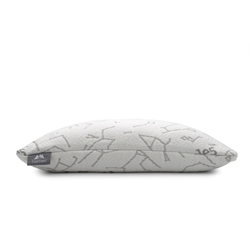 We know Sleep
PHOENIX (PRWEB) March 23, 2021
According to the Sleep Foundation, healthy adults need between 7-9 hours of sleep per night to repair the cells and to keep the body operating efficiently. But the average American spends at least 5 hours per night sleeping according to a Centers for Disease Control (CDC) report. Sadly, this ultimately leads to what is known as sleep debt.
Sleep debt is when an individual misses 1-2 hours of sleep per night. Overtime, this racks up to several hours of missed sleep which cannot be repaid by sleeping an extra hour over the weekend. But there is good news. Sleep debt can be settled by getting an extra hour or thirty minutes of sleep per night.
Sleep experts recommend proper bedding as important elements of attaining high-quality sleep. The Japanese have long known this and have made Buckwheat pillows part of their sleep setup. Buckwheat pillows are made from the buckwheat husks. These pillows adapt to the head and neck; thereby relieving pains associated with bad posture, which makes for a comfortable night's sleep.
But not all Buckwheat pillows are created equal. Manufacturers of America's finest Buckwheat Pillows, PineTales' offer an array of buckwheat pillows designed to improve the quality of sleep. The catalogue ranges from neck and travel pillows to waterproof pillows in a variety of sizes.
PineTales' Buckwheat pillows are handmade in Arizona using 100% US grown organic Buckwheat Hulls which are encased into premium quality cotton and bamboo fabrics. These Buckwheat pillows are free from toxins, hypoallergenic and dust mite resistant. They are touted to offer the best temperature control and support and are highly beneficial to people with neck pains or injuries. But that's not all. PineTales' buckwheat pillows are fully adjustable; therefore, users can remove hulls according to their comfort.
One customer summed up the overall impact of PineTales' Buckwheat pillow. She said:
"What is this thing? I haven't slept this well in a decade. I have heard of buckwheat pillows before but thought they were one of those hipster products that they don't end up doing what they are supposed to do. Well, I am a believer now. Thank you PineTales' for making such a wonderful product.
PineTales' Buckwheat pillows are competitively priced and available for purchase on the company's website. For further information visit: https://www.pinetales.com.