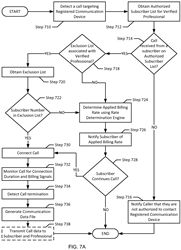 Figure 7A from U.S. Patent No. 8,971,843 provides flow chart of one embodiment of the invention covered by the patent.
SUFFERN, N.Y. (PRWEB) August 22, 2020
Every individual and every business periodically has the need to talk to an expert – a consultant, engineer, architect, designer, writer, researcher, or medical, legal or accounting professional – and receive an immediate answer to a question or on-the-spot advice. That technology now exists and it is covered by an international patent portfolio that provides coverage in four nations.
U.S. Patent No. 8,971,843 for a "Communication Tracking and Billing System" is the lead asset in a portfolio that also includes European, Chinese, Japanese, and Taiwanese patents, plus Mexican, Canadian, and Brazilian Patent Applications. The portfolio establishes on on-line business that offer a list of verified professionals in multiple categories. Individuals and businesses seeking to contact a professional visit the site, review the professionals listed there, and select a professional with which to communicate. Each professional's billing rate is listed at the site, and when the communication between the individual or business and the professional is concluded, the client is billed for the professional's time.
The assignee of the portfolio, Amana Future, LLC, based in Houston, Tex., will be selling the portfolio at a live auction that will be held Thursday, September 17, 2020 at 4:00 pm Eastern Daylight Savings time. Bidders may attend the auction in person or via Zoom, or can submit bids via email or telephone. The highest bidder will be determined at the live auction and the sales transaction will follow shortly. The auction is being conducted at a facility at Newark Freedom International Airport so bidders can fly in and fly back home the same day.
The U.S. Patent No. 8,971,843 "Communication Tracking and Billing System" international patent portfolio is represented by IPOfferings LLC, a leading patent brokerage firm and provider of IP consulting, patent valuation, and patent infringement services. To request the Prospectus for this patent portfolio, contact IPOfferings at patents@IPOfferings.com. To register for auction, contact IPOfferings at patentauction@IPOfferings.com.