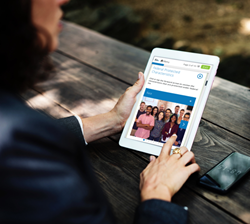 LOS ANGELES (PRWEB) January 18, 2019
Effective January 1, 2019, California employers with 5 or more employees must provide sexual harassment prevention training to all employees. Previously only employers with 50 or more employees had to provide harassment prevention training to supervisors only. With SB 1343, now employers with 5 or more employees must train all employees: supervisory training must be 2 hours and employee training must be one hour. Vubiz Elearning has won awards 8 years in a row for its California harassment training and is now excited to launch two new California elearning courses compliant with new 2019 legislation.
Vubiz President Jim Rapino said in the era of the #MeToo movement, the California government has responded swiftly and so has Vubiz, "Our brand new 2019 California harassment prevention elearning is engaging, mobile-friendly, modern and guaranteed compliant." Vubiz has different versions for supervisors and employees and includes the new bystander training. Vubiz also launched new harassment courses for New York and federal versions for supervisors and employees.
Governor Brown approved these new significant pieces of legislation as well as: expansion of liability for employers regarding non-employees to include all forms of harassment; allowance of employers to inform references about former employee's harassment and new restrictions on limiting confidentiality in harassment settlements.
Vubiz has won awards for its harassment training for the past 8 years in a row, "We're excited to acknowledge our team's commitment to creating the best compliance online training available at the best competitive price," said Rapino.
Vubiz has a deep catalog of award-winning compliance courses including Harassment Prevention, Diversity, Affirmative Action, Workplace Violence, Ethics series, Banking compliance, Business Skills and Health & Safety courses.
For more information, contact info(at)vubiz.com.
Vubiz is an award-winning elearning company with a large, impressive online library of courses, custom content creation and distribution with a robust LMS. Vubiz vision is to help organizations become more competitive through the use of world class Internet learning technologies. Vubiz has earned a superb reputation over the past decade offering outstanding value and unbeatable customer support.