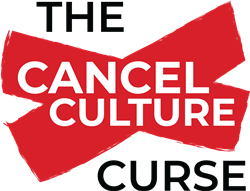 "Cancel culture is a dangerous trend that can happen to anyone. This website provides valuable resources that can help individuals, businesses and families that are targeted," cancel culture expert Evan Nierman explained. "Knowing what to do is the best way to defeat this practice."
FORT LAUDERDALE, Fla. (PRWEB) May 11, 2023

International crisis PR firm Red Banyan announced today the launch of a new website devoted to the hot button topic of "cancel culture." This comprehensive new resource defines cancel culture for the first time and offers a wide range of valuable resources and tips on how to avoid becoming a victim.
The website cancelculture.com provides individuals, parents, organizations and businesses with a central clearinghouse of information on cancel culture and the effects it can have on society. The website provides an informative FAQ section that includes answers to commonly asked questions about this growing topic of concern.
Cancelculture.com also lists the six hallmark elements that comprise cancel culture with an explanation of who is at risk of being canceled. The website answers the questions: "How do you defend against cancel culture and protect your reputation?" as well as "Why is cancel culture inherently un-American?" and "How does cancel culture discourage forgiveness?"
Cancelculture.com spotlights the new book The Cancel Culture Curse: From Rage to Redemption in a World Gone Mad, available on Amazon and written by Red Banyan global crisis manager Evan Nierman and his colleague Mark Sachs. This insightful book exposes the harmful practice of cancel culture and provides practical resources to protect against cancel culture.
Cancel culture is one of the most widely discussed topics in the nation and one of the least understood. Notably, it is the average person who is most at risk which is why this new resource offers so much value. Cancelculture.com offers a one-of-a-kind comprehensive array of useful resources and information in one place to combat this unfortunate practice.
"Cancel culture is a dangerous trend that can happen to anyone. This website provides valuable resources that can help individuals, businesses and families that are targeted," explained Evan Nierman, a cancel culture expert, author, and crisis manager. "Understanding the phenomenon of cancel culture and knowing what to do is the best way to defeat this practice."
The website also includes information on how to arrange speaking engagements with Evan Nierman and media kits for Nierman's new book.
About Evan Nierman
Evan Nierman is a crisis management expert and sought-after media commentator, public speaker and author of The Cancel Culture Curse: From Rage to Redemption in a World Gone Mad and Crisis Averted. He serves as the Founder and CEO of Red Banyan, a globally renowned public relations firm. In his previous highly acclaimed book Crisis Averted: PR Strategies to Protect Your Reputation and the Bottom Line, Nierman offered readers a peek-behind-the-curtain into the unpredictable world of crisis management and the tough decisions that leaders make at a moment's notice that can make or break an organization's future.