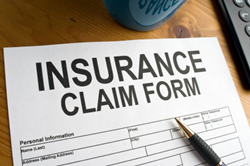 "Handling a car insurance claim can be quite hard for persons who haven't done this before. Although filing a claim might look complicated at first, this process is quite easy.", said Russell Rabichev, Marketing Director of Internet Marketing Company.
LOS ANGELES (PRWEB) September 11, 2020
Compare-autoinsurance.org has launched a new blog post that presents several pieces of information drivers need to know when making a car insurance claim.
For more info and free car insurance quotes, visit https://compare-autoinsurance.org/car-insurance-claim-guide-how-and-when-you-should-file-a-claim/
For drivers who haven't been through a claims process before it can be tricky to know what to do. Depending on what type of claim it is, the policyholder might need to talk to its own insurance company's claims department and the insurance claims department of the other person, if there was a car accident. Common car insurance claims include rear-end crashes, windshield damage, backup accident, damage to a parked vehicle, vandalism, hail damage, theft, animal collision, personal injury, and others. Many of the most common claims can cost a couple thousand dollars. However, some can cost tens of thousands if not hundreds of thousands of dollars. Being prepared for some of the most common car insurance claims can help drivers avoid a financial blow if they need to make a claim.
When dealing with a car insurance claim, drivers should know the following:

When drivers should and shouldn't file a claim. The insurance rates won't go up for drivers that make a claim for an accident they weren't responsible for. Policyholders that have a comprehensive claim are advised to pay out of their pockets if the damage doesn't exceed their comprehensive deductible. In case of a minor at-fault car accident, policyholders can work something out with the other party and pay out of their pockets to avoid dealing with the insurance company. By not reporting a small accident to the insurance company, policyholders can avoid having their car insurance rates increased.
How to file a claim. In most cases, at-fault drivers only need to contact their insurance company. However, drivers that weren't at fault can either wait for the other party to contact their insurance provider, or they can contact the other company themselves. Either way, the other insurance company will contact the driver who wasn't at-fault to get its side of the story and to arrange tor the car to be repaired. Drivers who were physically injured should immediately contact their insurance providers or ask for someone else to do so.

Be prepared before filing a claim. Before filing a claim, drivers will need to collect some information. Policyholders will need the policy number that can be found on the evidence of insurance card. Drivers who are calling about a car accident will also need to give their insurers the police report number, if there is one. In case of a collision with another driver, the policyholder will need to handle the other person's information such as name, phone number, the insurance company, and its policy number.
How to make a claim. Call the number found on the evidence of insurance card. Policyholders will talk with a person who will collect information about the accident and their contact information. Eventually, policyholders will get a call back from a claims adjuster that will handle the claim. Recently, more and more insurance companies allow their customers to fill a claim using their websites.
When to get a police report. Small accidents don't need a police report. Policyholders can file a report about an accident by contacting the local police department where the accident took place. While most police departments require the drivers to come in person, some police departments allow the policyholders to file an online report. Drivers will need a police report depending on the state where the accident took place. Some states have a time limit to file a report. They also have a dollar amount that the accident needs to exceed in order to file a report. If the other driver fled the scene or there are injuries, the policyholder needs to file a report. For the police report, policyholders should gather info like the other driver's name, insurance information, names and contact information of any eyewitnesses, and pictures that highlight the damages done to the cars involved in the accident.
When to get a lawyer. In most cases, the involvement of a lawyer is not needed. Policyholders who have broken bones and a lengthy stay in the hospital are probably going to need a lawyer. Also, drivers who are going to stay out of work for an extended period or they are passing through a period of pain and suffering should contact an attorney. Furthermore, if someone dies, then the services of a lawyer are needed.
For additional info, money-saving tips and free car insurance quotes, visit https://compare-autoinsurance.org/
Compare-autoinsurance.org is an online provider of life, home, health, and auto insurance quotes. This website is unique because it does not simply stick to one kind of insurance provider, but brings the clients the best deals from many different online insurance carriers. In this way, clients have access to offers from multiple carriers all in one place: this website. On this site, customers have access to quotes for insurance plans from various agencies, such as local or nationwide agencies, brand names insurance companies, etc.