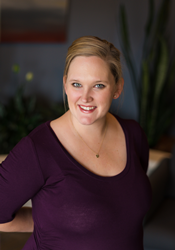 There are competitors out there ... but no one else is focused on compassionately assisting families and seniors by providing full solutions. From the initial organization to the relocation to the estate clearing, we can help every step of the way. - Glenn Smith
TWIN CITIES, Minn. (PRWEB) May 05, 2021
Ashley Eiserman has always had a passion for helping people – first through her human resources career, then during her time at a hospital and, most recently, as a partner at a home-health care company. Now she's looking forward to helping people in a new way as the owner of Caring Transitions Twin Cities Central, a new senior-centric and family-focused relocation company.
Caring Transitions is the professional and compassionate choice for senior moves, downsizing and estate sales. Caring Transitions' specially-trained professionals handle every detail for their clients' transitions, including decluttering, organizing, packing, move management, unpacking and resettling, cleanouts, and both in-home and online estate sales.
"Through my experience at the hospital and during my time in home health care, I saw that there was clearly a need to help people age gracefully throughout the changes we all face in our lives. Caring Transitions is an end-to-end solution that can help remove the stress of the physical work so you can focus on the things that really matter," Eiserman said.
Caring Transitions Twin Cities Central is unique not only because of the services they can provide, but also because Ashley and her investing partners decided to launch with five franchise territories throughout the Twin Cities instead of one. The company is now able to serve most of the Twin Cities, including Cottage Grove, Eagan, Bloomington, Eden Prairie, Edina, Wayzata, Plymouth, Minnetonka, Brooklyn Center and more.
Caring Transitions' services are perfect for managing the many aspects of a senior move or with those who are in the process of downsizing. They also help busy families with clearing out the home of a loved one who has moved into assisted care or has passed away. All of Caring Transitions' services are customizable, so clients choose the solution that best fits their needs.
Ashley's background is in human resources and business leadership. While she will be involved in the day-to-day operations of the business, she brought on Glenn Smith as the company's General Manager. Smith was born and raised in the Twin Cities and has 20 years of experience in sales and leadership. He was looking to get involved in a start-up when he heard about Caring Transitions. He's also a licensed auctioneer and a Certified Senior Relocation and Transitions Specialist.
"Caring Transitions is a unique concept that I know will meet a huge need in our community. There are competitors out there who provide moving services or estate sale services, but no one else is focused on compassionately assisting families and seniors by providing full solutions. From the initial organization to the relocation to the estate clearing, we can help every step of the way," Smith said.
Caring Transitions Twin Cities Central is fully bonded and insured and all employees are background checked. For additional information, call 651-504-4040, email GlennSmith@CaringTransitions.com or visit http://www.CaringTransitionsTCCentral.com.