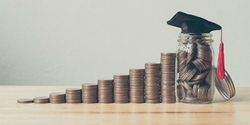 GLENDALE, Cal. (PRWEB) January 10, 2019
The New Century Volkswagen dealership is committed to giving back to the community. The dealership offers a special bonus for customers who have recently graduated or will graduate in the near future. Currently, the dealership is promoting this program to all Glendale drivers.
The Volkswagen College Graduate Program has four main benefits. Customers who qualify for the program will receive a $500 Contract Bonus when financing or leasing a new Volkswagen vehicle from this dealership. Qualified buyers will not be required to pay a security deposit for a new lease, show credit history, or have a co-signer for the lease on the purchase of a new Volkswagen vehicle.
In order to qualify for the Volkswagen College Graduate Program, customers must be a citizen of the United States or be a permanent resident. Customers must also have a full-time, permanent job or a letter with a commitment from a future employer. Lastly, customers must have graduated within the previous two years or are going to graduate in the next six months with a degree from a United States or Canadian college or university. Potential customers should bring proof of their education and employment, as well as contact information for two personal references to the dealership at time of purchase.
College graduates who would like to purchase a new Volkswagen vehicle should contact the sales team of Folsom Lake Volkswagen. To contact their sales team, potential buyers can use their website (newcenturyvs.com) or call them at (833) 432-4788. Otherwise, customers are encouraged to visit them in person at 1220 South Brand Blvd. in Glendale, CA.