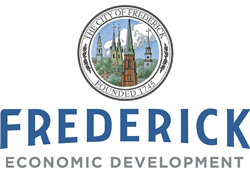 FREDERICK, Md. (PRWEB) September 24, 2020
The City of Frederick Department of Economic Development has announced the opening of a new grant program for local small businesses.
The COVID-19 Back In Business Conditional Microgrant Program is designed to financially assist City-based small businesses which have been substantially impacted by the COVID-19 pandemic and which have not previously received local assistance. Funding for this program is through the City of Frederick Department of Economic Development (DED) GROW Fund utilizing funds from Federal CARES Act through the State of Maryland and Frederick County. Awards will be made utilizing a random lottery-based system.
Applications will be taken through an online web portal starting at 9 AM Wednesday, September 23, 2020 through Friday, October 2, 2020 at 12 PM (noon).
https://www.businessinfrederick.com/240/Back-In-Business-Conditional-Microgrant.
Businesses are encouraged to submit their application and backup information any time during the application period. The conditional grant awards will be made once the application period has closed using a random lottery system from the entire pool of eligible applicants. The micro-grants shall only be used by the recipients to pay business rent or mortgage, utility costs, as well as equipment & supplies needed to address safe COVID-19 operations.
To be eligible for the microgrant program, businesses must be a registered business entity in good standing with the State of Maryland, must have a physical establishment within The City of Frederick, have no more than 25 full- time equivalent employees as of March 13, 2020, and show significant revenue loss due to COVID-19 in the month of July, 2020 as compared to last year (2019). Disadvantaged Business Enterprises (DBE's) are encouraged to apply. DED staff is ready and willing to assist businesses navigate the application process.
The following entities are not eligible: home- based businesses, banks & financial institutions, real-estate investment entities, food trucks, and government agencies. Businesses that have already received funding through the City of Frederick's Small Business Resiliency Micro-Grant, The City of Frederick's Non-Profit COVID-19 Relief Grant, or Frederick County's JumpStart Grant Program are also not eligible for additional funds.
Comprehensive program information – as well as the application form can be found at HERE.
Limited grant funds are available. Awardees will be required to complete a disbursement form and must be able to produce proof of payment for eligible expenditures. The microgrant program criteria may be amended from time to time at the discretion of the City of Frederick's Department of Economic Development based on community need, business demand and availability of resources.
The City of Frederick Department of Economic Development strives to increase economic opportunity for Frederick by supporting and promoting a community where businesses and residents can thrive. For additional questions about the Back In Business Conditional Microgrant program or other services, contact the Department of Economic Development at 301-600-6362.