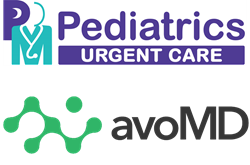 "avoMD helps our clinicians easily access evidence-based guidelines and ultimately enhances patient care," says Dr. Mordechai Raskas, CMIO of PM Pediatrics.
NEW YORK (PRWEB) October 22, 2020
PM Pediatrics ("PMP"), the nation's largest provider of specialized pediatric urgent care, is collaborating with avoMD, an app-driven platform for next-gen clinical guidelines and pathways, to improve the adoption of PM Pediatrics' evidence-based clinical care pathways.
The two parties are digitalizing PM Pediatrics' clinical guidelines into highly usable and interactive formats, which will be made available on every provider's phone via the avoMD mobile app. The collaboration will initially focus on twenty clinical targets, including multisystem inflammatory syndrome (MIS-C), urinary tract infection (UTI), acute otitis media (AOM), croup, and asthma.
"avoMD's platform is an excellent solution to help us translate our team's clinical expertise into best practice. By transforming our existing guidelines into a simple, interactive app, avoMD helps our clinicians easily access evidence-based medicine and ultimately enhances patient care," said Dr. Mordechai Raskas, Chief Medical Information Officer and Director of Telemedicine for PM Pediatrics. "Additionally, avoMD's ability to rapidly update and distribute our guidelines allows us to make changes on the fly and adapt to the rapidly changing clinical environment that COVID-19 has created."
"PM Pediatrics is a leader in evidence-based pediatric medical care and at the forefront of developing urgent care guidelines," said Dr. Yair Saperstein, CEO of avoMD. "This collaboration allows PMP providers to instantly access highly contextualized and usable clinical pathways at the point of care, when such content is needed most immediately. We are excited to join forces with PM Pediatrics in developing and delivering this content."
About PM Pediatrics
Established in 2005, PM Pediatrics is the nation's largest provider of specialized pediatric urgent care with 60 locations nationwide and over 3,000,000 visits to date. Each location is staffed by pediatric emergency specialists trained in treating newborn through college-age patients for a broad array of illnesses and injuries including asthma, fever, infections, dehydration, fractures, wounds requiring stitches and more. The company's mission is to provide outstanding clinical care with a focus on minimizing pain and unnecessary tests in a unique office environment tailored for pediatric patients. As part of their commitment to community education, Dr. Christina Johns serves as the company spokesperson and Senior Medical Advisor. As a parent, pediatrician and pediatric emergency physician with a master's in education, she shares her expertise with patients and families everywhere. PM Pediatrics accepts most types of insurance and features short wait times and convenient hours, 365 days a year. The company is proud to be a nine-time honoree to Inc. magazine's 500|5000 list of the nation's fastest-growing private companies. For more information about PM Pediatrics and a list of locations, visit pmpediatrics.com
About avoMD
avoMD is a software platform for next-gen clinical guidelines and pathways. avoMD offers a better way for clinicians to use and learn evidence-based medicine and enables hospitals to distribute and deploy standardized care pathways across its provider base. This next-gen replacement for static and unwieldy guidelines and flowcharts is available via mobile app (iOS and Android) and desktop devices. The PoC App provides clinical information – guidelines, pathways, triaging elements – to providers in highly contextualized and usable formats. avoMD also offers the avoBuilder, an easy-to-use authorship tool that enables instant pathway customization and deployment. Current avoMD partners include leading academic medical centers and urgent care providers, while over 40,000 providers have downloaded the free version of the avoMD app. Recently, avoMD was accepted into Startup Health and 500 Startups, won the annual pitch competitions at Columbia and Penn Medicine, and received a large investment from Columbia University's endowment.
For more information, visit http://www.avomd.io.
Download the iOS App or Google Play App.